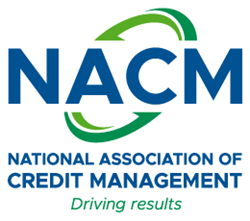 This was a good month and it came on top of a good month.
COLUMBIA, Md. (PRWEB) February 27, 2018
February raked in solid performance numbers from credit managers participating in NACM's Credit Managers' Index (CMI), pointing toward a possible positive trend for the second consecutive month. Following a rebound in January, the latest CMI results stayed strong in February, with notable signs of growth in sales, new credit applications and the amount of credit extended to customers.
"This was a good month and it came on top of a good month," said NACM Economist Chris Kuehl, Ph.D. "Is that enough to qualify as a trend? Probably not yet, but one has to start somewhere. If there are decent readings in the next month or two, we will have an actual recovery to talk about."
While the combined CMI score saw a slight bump to 55.1 in January, February's reading was recorded at 56.5, becoming the second-highest reading since February 2017. Boosts to favorable factors were more prevalent in the February CMI, with little, albeit positive, change in unfavorable factors. "The good news for the moment is that these readings have been relatively stable and even getting a little better," Kuehl said.
Combined, manufacturing and service sales sectors as well as new credit applications proved to not only hold, but also exceed January's readings. However, four of the six readings in February's unfavorable factors are still in contraction territory (a score under 50)—the most notable slips seen in the rejections of credit applications and accounts placed for collection. Despite the overall positive nature of February's CMI readings, Kuehl noted that there are companies still struggling to keep up with their competitors.
For a complete breakdown of the manufacturing and service sector data and graphics, view the February 2018 report at http://web.nacm.org/CMI/PDF/CMIcurrent.pdf. CMI archives may also be viewed on NACM's website at http://www.nacm.org/cmi/cmi-archive.html.
ABOUT THE NATIONAL ASSOCIATION OF CREDIT MANAGEMENT
NACM, headquartered in Columbia, MD, supports approximately 13,000 business credit and financial professionals worldwide with premier industry services, tools and information. NACM and its network of affiliated associations are the leading resource for credit and financial management information, education, products and services designed to improve the management of business credit and accounts receivable. NACM's collective voice has influenced federal legislative policy results concerning commercial business and trade credit to our nation's policy makers for more than 100 years, and continues to play an active part in legislative issues pertaining to business credit and corporate bankruptcy. NACM's annual Credit Congress & Exposition conference is the largest gathering of credit professionals in the world.