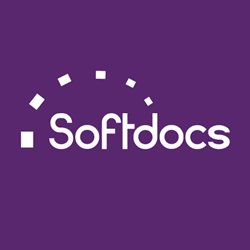 "By building out support for Ethos, Softdocs is continuing to prioritize this partnership through new integration options that are more seamless and innovative," Vice President – Corporate Strategy, Andrew Daniel
COLUMBIA, S.C. (PRWEB) February 28, 2018
Softdocs, the industry's only education-focused provider of enterprise content management, electronic forms and workflow solutions, today announced its expanding relationship with Ellucian, the leading provider of software and services built to power higher education. As a long-term partner of Ellucian, this announcement makes Softdocs the first ECM provider to offer support for the Ellucian Ethos Platform, Ellucian's technology foundation for an empowered campus.
Softdocs collaborated with Ellucian to build an integration between Etrieve, the company's true all-in-one, browser-based ECM platform, and Ellucian Ethos to provide a secure and seamless experience for end users.
Known for its innovative and cloud-first approach to ECM, Softdocs is standardizing and simplifying the integration process for Etrieve customers. Unlike legacy integration approaches or customized integration processes, this partnership provides a robust and consistent way of communicating between applications to ease the management of student, employee and vendor information.
"Over 75 percent of Higher Education institutions are utilizing software solutions from Ellucian, including Banner, Colleague and PowerCampus. Our existing integrations with these product sets have helped institutions blend technology platforms for years. By building out support for Ethos, Softdocs is continuing to prioritize this partnership through new integration options that are more seamless and innovative," said Softdocs' Vice President – Corporate Strategy, Andrew Daniel.
As Softdocs continues to develop support for Ethos-based integration points, Ellucian remains an integral resource by hosting partner development workshops. Both Softdocs and Ellucian are enthusiastic about the value the Ethos Platform is providing to its joint customer base.
"The Ellucian team has proven to be extremely transparent, responsive and forthcoming with best practices and recommendations as our development team has been focusing on this project," said Daniel. "They continue to be a great partner and we look forward to continued support of the Ethos Platform."
Softdocs will be showcasing their integration with Banner and Colleague through the Ethos Platform at the upcoming Ellucian Live conference, April 8-11, 2018 in San Diego.
For more information about Softdocs' education-focused enterprise content management, electronic forms and workflow solutions, please visit http://www.softdocs.com.
About Softdocs:
Softdocs develops enterprise content management, electronic forms and workflow solutions exclusively for the higher education and K-12 markets. With both cloud-based and on-premises deployment options, the company's Etrieve platform redefines business processes, reducing the need for paper and improving student service and employee productivity by providing educational institutions complete control over how content is captured, processed and distributed. A privately held company founded in 1998, Softdocs is headquartered in Columbia, South Carolina. For more information, visit http://www.softdocs.com.
# # #