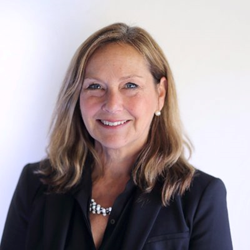 Prior to joining Aragon Research, Dorey spent 35 years at Xerox in a variety of executive, client-facing roles.
(PRWEB) February 28, 2018
Aragon Research, a technology-focused research and advisory firm committed to providing thought leading visual research and trusted advisory services, announced that seasoned Xerox executive Julie Dorey will be joining its team as Vice President of Americas Sales.
At Aragon, Dorey will lead the sales team in strategically developing new opportunities, building strong customer relationships, and continuing the company's growth, specifically in the company's Eastern Region.
"Julie is one of the best in the business when it comes to managing and growing client relationships in major accounts," said Aragon Research CEO Jim Lundy. Lundy continued, "I worked with Julie when we were both at Xerox, and am honored to work with her again as Aragon continues its growth trajectory."
Prior to joining Aragon Research, Dorey spent 35 years at Xerox in a variety of executive, client-facing roles. Dorey led the highly successful Global Account Operations Pursuit Team, focusing on the top tier of the financial services industry. She also led the High Tech Team, managed the Global Services Insurance Industry, and spent several years running the vertical Retail and Consumer Products teams. During her Xerox tenure, she was recognized with highest honors for her top performance and ability to bring new clients and business to the company.
Of the new position, Dorey said, "I'm thrilled to bring my experience to the Aragon team and am looking forward to helping our clients in the Eastern Region succeed with their business and technology goals."
Dorey's depth of industry experience will be key in growing Aragon's presence as the company continues to provide business and IT leaders with quality, actionable, ahead-of-the-market advisory.
About Aragon Research
Aragon Research is the newest technology research and advisory firm. Aragon delivers high impact visual research, consulting, and advisory services to provide enterprises the insight they need to make better technology and strategy decisions. Aragon Research serves business and IT leaders and has a proven team of veteran analysts. For more information, visit https://www.aragonresearch.com/.