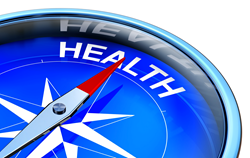 This will be a great conference to hear from those in the know…
NEW PORT RICHEY, Fla. (PRWEB) February 28, 2018
ABQAURP's Annual Health Care Quality & Patient Safety Conference is being presented at Disney's BoardWalk Inn on April 12-13, 2018. "Navigating What's Next with Population Health, Quality Improvement, and Patient Safety" brings together thought-leaders from around the health care industry to discover innovative approaches to health care quality and patient safety.
"This will be a great conference to hear from those in the know as to how current and future challenges are being addressed to maximize opportunities in the quickly changing healthcare landscape," encourages Sunil Sinha, MD, MBA, FACHE, CHCQM, Conference Co-Chair and CME Committee Chair.
Attendees should not miss this opportunity to network with colleagues, earn CME credit, learn from distinguished faculty, and visit with industry exhibitors. The conference kicks off with a Networking Reception to relax and enjoy the surroundings at the Walt Disney World® Resort. Arrive early on Thursday, April 12th to attend this event.
Enjoy a full day of CME on Friday, April 13th to explore ways to integrate expert advice from national quality leaders into your practice while identifying best practices and tools to implement on your path to improving Population Health, Quality, and Patient Safety.
ABQAURP welcomes faculty from the National Quality Forum (NQF), National Transitions of Care Coalition (NTOCC), Blue Cross of Michigan, the American Hospital Association, the American College of Physician Advisors (ACPA), and more. Find complete faculty information at: http://abqaurp.org/ABQMain/41st_AnnualConference_Speakers.aspx
At the conclusion of the activity, attendees will:

Recognize the impact of the physician advisor role in population health on fusing reimbursement with quality care
Explore opportunities to improve quality through measurement and reporting for safe and affordable care
Determine high reliability practices enabling a positive impact on the care provided
Describe the role of cybersecurity in health care practices and the policies practitioners need to embrace to ensure patients are invulnerable
Review MACRA implementation challenges, successes, and the impact on future reimbursement and incentives
Discuss the changing culture of health care towards population health and the tools to succeed
Leverage transitions of care strategies for providers while meeting the needs of patients and families
Recognize the role behavioral health plays in provider burnout and the national opioid epidemic
The room block at this deluxe resort is selling out quickly, attendees should register now for the best conference opportunities. A complete agenda and important conference information at: http://www.abqaurp.org/AnnualConference.
About ABQAURP
Celebrating the 41st year of excellence in Health Care Quality and Management & Patient Safety, ABQAURP is the premier professional association providing Health Care Quality and Management (HCQM) Certification, ACCME-accredited continuing medical education, and membership to health care professionals worldwide.
The HCQM Certification is the only health care quality and management examination administered through the National Board of Medical Examiners® (NBME®).
ABQAURP also offers sub-specialty certification in: Physician Advisor (physicians only), Patient Safety/Risk Management, Case Management, Managed Care, Transitions of Care, and Workers' Compensation. HCQM Certification and the Physician Advisor Sub-Specialty are endorsed by the American College of Physician Advisors.
ABQAURP is accredited by the Accreditation Council for Continuing Medical Education (ACCME) to provide continuing medical education for physicians. We are committed to providing superior health care quality and patient safety education. ABQAURP is approved by the Florida Board of Nursing to provide contact hours (CEs) for nurses in our educational programs.
For more information about ABQAURP programs: call (800) 998-6030 or visit http://www.abqaurp.org.
"National Board of Medical Examiners®" and "NBME®" are registered trademarks of the National Board of Medical Examiners.