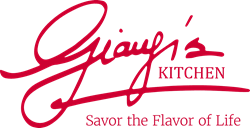 To turn dinner time into family time, you need to embrace simplicity.
PHOENIX (PRWEB) February 28, 2018
Giangiskitchen.com, a popular website that spotlights delicious, nutritious, natural and elegant recipe ideas that can be created by anyone in only 30-45 minutes, has published a new feature article to help busy family bring love back into the kitchen by turning dinner time into family time.
Written by award-winning food maven and Giangiskitchen.com's founder Giangi Townsend, the new feature article advises families to follow these steps:

Make small and simple décor and layout changes that transform their kitchen into a warm, friendly and inviting space.
Put in the effort and make the time to spend together vs. wait for the time to become available — because it will never happen that way.
View dinner as an ideal opportunity to communicate and catch-up, rather than just go "heads down" and eat as quickly as possible.
Make dinner a special event with elements like candles, music, theme nights and more.
Keep everything simple and don't over-plan or over-think.
On this last and most critical point, Giangi -- who launched Giangiskitchen.com eight years ago this month -- states: "To turn dinner time into family time, you need to embrace simplicity. This is the key to a balanced and stress-free evening. Resist the temptation to overcomplicate things. Follow easy recipes. And you shouldn't have to drive across town to get what you need: a quick stop at your local grocery should be all that is necessary. And as a bonus, since you'll be so relaxed, your mind will be open to new ideas. Many of my favorite recipes come to me while I'm breezing through the grocery store.""
The full feature article entitled "5 Ways to Turn Family Time into Dinner Time & Bring More Love into Your Home!" is available at https://www.giangiskitchen.com/5-ways-to-turn-dinner-time-into-family-time-bring-more-love-into-your-home.
For additional information on Giangi's Kitchen, including advertising, marketing and media inquiries, email giangi(at)giangiskitchen(dot)com or visit http://www.giangiskitchen.com.
Facebook users can also follow Giangi's Kitchen by visiting https://www.facebook.com/giangiskitchen.
About Giangi's Kitchen
Giangi's Kitchen is a popular blog that features simple, delicious, elegant and nutritious recipes, which are primarily geared towards working moms, dads, grandparents, and everyone else with a desire to prepare a great evening meal for their family in just 30-45 minutes.