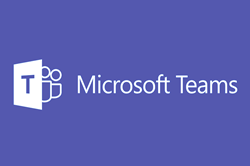 WASHINGTON (PRWEB) February 28, 2018
The SharePoint Fest series of North American conferences is entering their 8th year with a new look. The events held in DC, Seattle, and Chicago will be expanding from their traditional 4-day format and adding a 5th day of content for attendees. David Wilhelm, President of Tech Conferences Inc., has said "our goal in this final expansion to a 5th day of content will allow us to bring content to our attendees that will cover the spectrum of the SharePoint, Office 365, and Azure platforms available to Microsoft's customers. This new addition to the events represents the completion of our goal to hold the largest SharePoint, Office 365, and Azure events globally in terms of the availability of content to attendees."
What is Microsoft Teams?
Microsoft Teams is a digital hub that brings conversations, content, and apps together in one place. Microsoft Teams allows users to create collaborative classrooms, connect in professional learning communities, and communicate with staff – all from a single experience in Office 365 Education.
Explore SharePoint Fest DC's Microsoft Teams content offerings here.
About SharePoint Fest
The SharePoint Fest series will be entering their 8th year in 2018. SharePoint Fest DC offers a three-day conference (with two optional pre-conference workshop days) that brings together SharePoint enthusiasts and practitioners, with many of the leading SharePoint experts and solution providers in the country.
Attend SharePoint Fest DC where attendees will be able to attend workshops and seminars – taught by Microsoft Certified Trainers, Microsoft engineers, and Microsoft MCM's and MVPs – covering Enterprise Content Management, Implementation/Administration, Business Value, Search, Business Intelligence, Office 365 and SharePoint Development. Attendees will be able to choose one complete learning track or mix and match based on what content best meets their current needs.
At SharePoint Fest DC, there will be sessions created for SharePoint administrators, software developers, business analysts, information architects, and knowledge workers, which will ensure that attendees walk away with as much knowledge as they desire to truly leverage SharePoint in their current environment.
Web Site: http://www.sharepointfest.com/DC