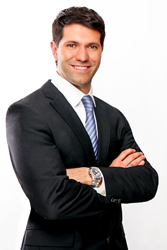 Los Angeles, CA (PRWEB) March 01, 2018
Dr. Theodoros Kousouli announces the release of his Be A Master® Book Series which includes:
"Be A Master® Of Psychic Energy" helping readers open their psychic empowerment and hidden supernatural abilities, "Be A Master® Of Maximum Healing" teaches 60+ holistic solutions to common health ailments, "Be A Master® Of Self Love" offering 33 secrets to loving one's extraordinary life, "Be A Master® Of Self Image" offering healthy natural alternatives to weight loss and energy gain, "Be A Master® Of Success" for entrepreneurs seeking purpose and direction in starting a new venture and "Be A Master® Of Sex Energy", teaches how to use hypnosis to transform the bond with your partner for better sex and love. "Be A Master® Of Your Reality", gives readers the power to map out their life using the powerful Law of Attraction. More titles are in the works. All books are available on Amazon and at http://www.BeAMaster.com
About the Author:
Demo Reel: http://bit.ly/2C1ZIjg
Dr. Kousouli's personal experience overcoming family, health and medical misfortunes as a young man resulted in his professional and spiritual path. Obstacles he has overcome:

Depression and suicide attempt - Age 8
Relentless bullying - Grade school up to Age 15
A spinal / neck injury resulting in semi-paralysis - Age 21
(Open Heart) Life-saving Heart Valve surgery - Age 28
2nd Heart Valve and Aortic Arch Repair Surgery - Age 39
Dr. Theo Kousouli is a leading mind-body holistic healer who is changing the landscape in his field. He is a Board Certified Doctor of Chiropractic (spinal specialist), a hypnotherapist, and best-selling author of 8 life-changing books. As a personal transformation coach, Dr. Kousouli has advised entertainers, business leaders, energy healers and spiritual seekers of all varieties using the Kousouli® Method. He has been featured on BRAVO, E!, and other television shows, publications, and is a popular guest expert on radio shows and health summits. His professional and spiritual path is a direct result of overcoming family, health and medical misfortunes as a young man.
The Kousouli Beverly Hills Chiropractic Health & Wellness Center is located on Wilshire Blvd. Expansion plans include establishing schools and seminars to teach his trademarked The Kousouli® Method. Books are available on Amazon and at http://www.BeAMaster.com
Social Media:
https://www.instagram.com/drkousouli
https://www.facebook.com/drtheokousouli
http://www.BeAMaster.com
Website:
http://www.DrKousouli.com
#DrKousouli #BeAMaster