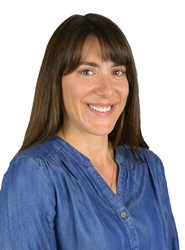 We are a solutions company and we can tailor our services to be exactly what our clients need. That has really set us apart in the marketplace. - Faun Duns
FLAGSTAFF, Ariz. (PRWEB) February 28, 2018
When Faun Duns lost her uncle, her family hired the local Caring Transitions office to help handle his estate. After she saw the great work that franchise was doing, she decided she wanted to bring the same services to her own community in Northern Arizona. Now, after just a year, Duns is in the top 30 percent of all franchisees in the Caring Transitions system.
In recognition of her efforts, Duns was awarded the Caring Transitions National Shooting Star Award for 2017 at the company's national conference on February 9, 2018. The Shooting Star Award is given to one franchisee who works to rise to the top through business growth, community building and a commitment to service.
"Faun Duns was selected for the Shooting Star Award because, after only one year in business, she generated enough business to be ranked 54th of all of the Caring Transitions offices. She is a resource for our other franchisees and is well respected within the Caring Transitions family. Her quick success is especially significant because she owns a large geographic territory, which poses its own challenges. Faun exudes competence, energy and enthusiasm and this has helped her attract great employees and quickly gain the trust of referral sources and clients," Caring Transitions Chief Operating Officer Al Scobell said.
Caring Transitions is a national franchise in more than 200 markets. Caring Transitions of Northern Arizona's specially-trained team can handle organizing, packing, de-cluttering, moving, resettling, in-person and online estate sales, liquidations and preparing homes for market. Caring Transitions specializes in managing senior relocations, but the services are also perfect for busy families and individuals in need of assistance. Caring Transitions of Northern Arizona serves Flagstaff, Winona, Bellemont, Williams, Sedona, The Village of Oak Creek, Page Springs, Cornville, Cottonwood, Clarksdale, The Verde Valley, Camp Verde, Rimrock, Jerome, Dewey, Prescott and Prescott Valley.
Duns contributes her early success to a few things – the support of the Caring Transitions family, her team and the warm reception she's received from the community.
"There are some franchisees who have been a huge support network for me and they helped me start strong with some of their best practices, which got me off to a great start," Duns said. "I also have a great team, including a team manager and site managers, who allow me to get out into the community to market the business and build relationships. I'm looking forward to continuing to grow the business and expanding that team to meet the needs of our territory."
Caring Transitions' services are perfect for seniors moving in with family or into a safer living situation as well as busy families and people clearing out the home of a loved one who has passed. All of Caring Transitions' services are customizable, so clients only pay for the services they need – whether that means managing the entire move and estate-clearing or just getting someone resettled into their new place.
"Our clients pick us – we don't pick them. We get a call, we accept the job and we fill the need. We are a solutions company and we can tailor our services to be exactly what our clients need. That has really set us apart in the marketplace," Duns said. "Also, I have a unique market with lots of smaller towns instead of a few bigger cities. I've lived here close to 30 years and I think honestly understanding the needs of the people who live here has played a huge role in my success. I can't thank the community enough for their support and I'm excited about the future."
Caring Transitions of Northern Arizona is bonded and insured and all W2 employees have been background-checked. For additional information about Caring Transitions of Northern Arizona, call (928)220-8021, email FDuns(at)CaringTransitions.com or visit http://www.CaringTransitionsOfNAZ.com.