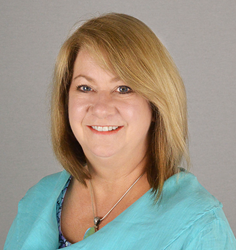 Being recognized was a wonderful surprise, but I truly owe the success we've experienced to my team – both those who helped me launch 18 months ago and those who joined more recently from other offices. - Mary Beth Radeck
CHICAGO (PRWEB) February 28, 2018
When Mary Beth Radeck opened Caring Transitions Chicago Northwest Suburbs in September of 2016, she found herself face to face with the struggles of being a new business owner while trying to navigate the challenges of the unique Chicago Northwest market. Now, just 18 months later, Radeck has been recognized with Caring Transitions national Shooting Star Award.
The Caring Transitions Shooting Star Award recognizes franchisees who go above and beyond to grow their franchises quickly and responsibly. The award was presented at the company's national conference on February 9, 2018.
Caring Transitions Chief Operating Officer Al Scobell said Radeck deserved the award for her determination, leadership and ability to grow the business.
"Mary Beth's strong work ethic, positive outlook and dedication to the Caring Transitions Franchise are just a few reasons Caring Transitions of Chicago Northwest Suburbs was selected for Shooting Star Award this year. There was quite a bit of change in her market over the last 18 months and, by embracing change and looking toward the future, Mary Beth was able to add experienced team members to her staff, grow her franchise service area and become a leader in her region. We were thrilled to present her with the Shooting Star Award to recognize her amazing growth in 2017," Scobell said.
Caring Transitions is a national franchise in more than 200 markets. Caring Transitions Chicago Northwest Suburbs' specially-trained team can handle organizing, packing, de-cluttering, moving, resettling, in-person and online estate sales, liquidations and preparing homes for market. Caring Transitions specializes in managing senior relocations, but the services are also perfect for busy families and individuals in need of assistance. Caring Transitions Chicago Northwest Suburbs serves communities south of I-90 in Chicago's northwestern, western and southwestern suburbs as well Chicago itself.
"Being recognized was a wonderful surprise, but I truly owe the success we've experienced to my team – both those who helped me launch 18 months ago and those who joined more recently from other offices. They are compassionate and have a wealth of experience, both in life and the industry. Their expertise and leadership are what makes this company strong," Radeck said.
Radeck said much of her growth was a combination of initial mentorship from surrounding franchisees, adjusting to the needs of her market by serving new communities well when two neighboring offices decided to go in another direction.
"Those two franchisees were essential to me staying in the Caring Transitions system long enough to make it work. I was overwhelmed at first, then, when those two franchisees left the system, I was able to continue their momentum by adding their experienced team members and serve the market need. The challenge I'm facing now is managing our growth by nurturing leaders in my existing team, adding additional staff and continuing to provide excellent service to our clients. I'm excited about the future of Caring Transitions Chicago Northwest Suburbs and we are poised to continue our growth trajectory throughout 2018," Radeck said.
Caring Transitions' services are perfect for seniors moving in with family or into a safer living situation as well as busy families and people clearing out the home of a loved one who has passed. All of Caring Transitions' services are customizable, so clients only pay for the services they need – whether that means managing the entire move and estate-clearing or just getting someone resettled into their new place.
For additional information about Caring Transitions Chicago Northwest Suburbs, call (630) 333-9366, email MBRadeck@CaringTransitions.com or visit http://www.CaringTransitionsChicagoNWS.com. Caring Transitions Chicago Northwest Suburbs is bonded and insured and all W2 employees have been background-checked.