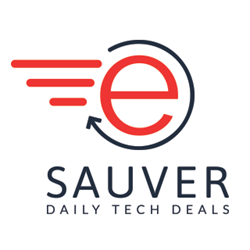 We bring the world's first marketplace where we are serving the coolest Digital Products which will be very light on the customer's pockets and fulfilling their need of all the stunning and amazing Apps and software, said Mr. Irfan Shakeel, CEO, and Founder of eSauver
Toronto, Ontario (PRWEB) March 05, 2018
eSauver proudly announces the worldwide launch of the world's first marketplace for the innovative Digital Products. eSauver is the Business-to-Business (B2B) and Business-to-Customer (B2C) platform where vendors are negotiated to bring the best Tech Deals to the Customers. The one-stop shop where the customer can buy and sell all the Apps, Software, and eLearning products which gives the E-Commerce and the Digital product new dimensions. eSauver brings new and enhanced income streams for the vendors, and enables the partners to achieve relevant audience for the value offered through the deals.
eSauver has launched with two verticals; bringing the variations such as, Music, Graphic and Web Elements, ebooks, Applications and Software, eLearning and so on. eSauver's eLearning brings the best quality education and field-specific certification courses that will boost up one's career in the right direction. Moreover, the Software Deals at eSauver is a unique product line that offers subscription and licenses at the most reasonable price at one platform in a go.
"We bring the world's first marketplace where we are serving the coolest Digital Products which will be very light on the customer's pockets and fulfilling their need of all the stunning and amazing Apps and software. We serve as the link between the vendors and the customers and make sure that our customers are satisfied," said Mr. Irfan Shakeel, CEO, and Founder of eSauver.
Director of Marketing, Mr. Finlay Cox said, "With eSauver, the customer can buy all the products that are lighter in their pockets and vendors can increase their revenue amazingly. The secret is low price, which will increase the demand and sales can be generated."
It is the first-of-its-kind platform established for the customers; through which the customers can cherish everything they need and the vendors are able to generate high numbers of sales and can increase their revenue.
In future, eSauver will introduce affiliate program and unique content distribution solution to its partners, the small and mid-size website/blog owners will be able to monetize their platform and also enable them to host the online store.
About eSauver:
eSauver, the world's first Marketplace for Digital Products. eSauver offers stunning deals of Software, eLearning, Graphics designing solution, Website designs and other items, that ultimately enables millions of our customers around the world. eSauver's central goal is to empower individuals to discover amazing deals and brands they admire on the eLearning and digital media they engage in unceasingly.