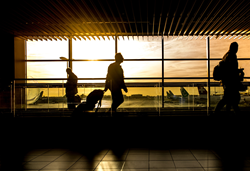 We plan to strengthen our business development across the globe so that our services are embedded in more employee benefits, insurance offerings and company travel policies to enable people to travel the world without worry
(PRWEB UK) 1 March 2018
Consularcare, the first and only company to provide private consular support services for overseas travellers, has responded to world events of 2017 by restructuring its portfolio of corporate solutions. As the company continues to expand its customer base across a range of industrial sectors and other market opportunities the board is seeking further funding to enable growth.
Founded in 2013, Consularcare offers market leading consular solutions including global consular assistance to bridge the gap in services currently available through public and private sector providers. Staffed by former diplomats, with extensive experience in dealing with major incidents abroad, and access to a network of Diplomatic contacts in more than 180 countries, the company provides a range of services including consultancy, risk management training, visa support, and assistance to corporate clients and affiliates.
Assistance is delivered through Consularcare's scalable ConsularAssist solution, which offers 365/24/7 aid to global travellers experiencing serious difficulties. This unique service is unavailable from well-known commercial emergency and concierge services, which lack the consular and diplomatic skills, experience and in-territory resources of Consularcare, or the Foreign and Commonwealth Office (FCO) which is only able to assist those it deems 'most vulnerable'.
Risk Management training is structured to support any organisation that has employees travelling abroad. Delivered by diplomatic and consular experts, the training is bespoke, up-to-date and relevant to individual businesses. Consultancy services give direct access to the skills, knowledge and expertise of former diplomats with years of consular experience.
Mike Jones, Consularcare co-founder and Director, explains: "The world is changing, and whilst the global marketplace may be more accessible, it is also more dangerous. Our consultancy, risk management training, and ConsularAssist are very popular with large organisations and high net worth individuals; we have recently been commissioned by one of the world's most high-profile families to provide private consular assistance.
"One of our core strengths has been the team of stakeholders involved in Consularcare. We have a broad range of skills and expertise that has enabled us to develop a world-leading solution. We plan to strengthen our business development across the globe so that our services are embedded in more employee benefits, insurance offerings and company travel policies to enable people to travel the world without worry."
For more details of Consularcare's services call +44 2031981890 or visit http://www.consularcare.com
Editors notes
Founded in 2013, Consularcare is the first and only company to provide dedicated consular assistance across the world. Staffed by a team of experienced former Diplomats, Consularcare provides world-class consular support services for overseas travellers; addressing the growing deficit in consular services previously provided by governments and bridging the gap between assistance currently available in the private sector, such as medical and security assistance, the support provided by governments and consumer need. Consularcare's product portfolio includes visa enquiries, consultancy, training and ConsularAssist which provides immediate support, expert advice and dedicated resolution services from Consularcare's team of global specialists who are on hand 24 hours a day in more than 180 countries in the event of a short-term crisis or a complex catastrophe.