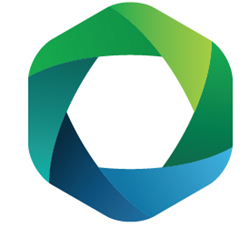 "It's fantastic to be recognised by the UK government. We have gone through a new process for the company in gaining government approval so are tremendously pleased that companies across the UK will be able to use their levy funds to purchase Miller Heiman Group sales programs," says Richard Hilton
LONDON (PRWEB UK) 5 March 2018
Miller Heiman Group (MHG) has been assisting the Association of Professional Sales (APS) to have a sales apprenticeship. Companies across the UK will then be able to use their apprenticeship levy to pay for sales learning and development, using MHG as their sales trainer of choice.
To enable this to happen, Miller Heiman Group applied to be on the apprenticeship 'Register of Approved Training Providers (RoATP)' that is administered by the Institute of Apprenticeships (IfA).
"It's fantastic to be recognised by the UK government. We have gone through a new process for the company in gaining government approval so are tremendously pleased that companies across the UK will be able to use their levy funds to purchase Miller Heiman Group sales programs," says Richard Hilton, EMEA Managing Director.
"The APS is proud that we have freed up around £350m for sales professionals to access high quality learning and development and it's great that so many organisations will be able to use such a high quality provider as Miller Heiman Group to upskill their sales teams via their levy. Miller Heiman Group has been integral in getting this work stream to this stage and we look forward to having the apprenticeship approved soon," says Andrew Hough, CEO Association Of Professional Sales.
Those who are paying into the levy and wish to use this funding to improve the sales professionals in their business should speak to Miller Heiman Group as soon as possible. Although the apprenticeship has a few last steps to go through before approval, we encourage our customers to speak to us now to ensure the process is in place when the approval is confirmed.
We are also delighted to have been at the forefront of this initiative, working in partnership with the APS to help sales professionals in the UK. This is another example of how Miller Heiman Group leads for our customers, their employees and the wider profession.
About Miller Heiman Group
Miller Heiman Group is a global leader in the field of business performance solutions, including sales training and coaching. The company has more than 60 offices globally and has worked with some of the largest and most successful brands in the world, helping them to implement sales and customer service-based solutions, based on technology and innovation, in order to turn business strategies into sales effectiveness. To find out more information, visit our website.