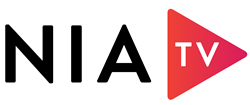 "Being able to share Nia around the world through teachers has been a wonderful journey." says Nia creator Debbie Rosas. "Now with NiaTV, I'm excited to be able to share my voice and the depth of Nia for health and wellbeing on a global scale."
PORTLAND, Ore. (PRWEB) March 06, 2018
It's true. When it comes to feeling good, it's all about movement, and when it comes to health and fitness, Nia is the place to be.
Late 2017 marked the beginning of something new for global fitness brand, the Nia Technique (Nia.) NiaTV, Nia's universal fitness online platform, is now available worldwide.
Nia as a practice has been exclusively shared through certified Nia teachers until now. The launch of NiaTV aims to help spread the Nia Technique message: fitness is not just physical, but a mental, physical, and spiritual journey.
"Being able to share Nia around the world through teachers has been a wonderful journey," says Nia creator Debbie Rosas, "Now with NiaTV, I'm excited to be able to share my voice and the depth of Nia for health and wellbeing on a global scale."
Now for the first time ever, anyone can experience and learn Nia with the simple click of a button.The subscription can be purchased online at http://www.niatv.fit for $9.99/month and is friendly across all mobile streaming platforms such as Google Play, Roku, and the Apple App Store.
To learn more about the Nia Technique, NiaTV, or to book an interview, contact Nia at (503) 245-9886, email pr@nianow.com, or visit the headquarter website at http://www.nianow.com.
About Nia. Headquartered in Portland, OR, the Nia Technique is a barefoot workout, practice, and lifestyle enjoyed by thousands of people in over 40 countries. As an innovative fitness and wellbeing program, the science of Nia is based on The Body's Way, a method of moving the body in accordance with its natural design and function. Participants are encouraged to explore three planes of movement (low, middle, high) and to choose from three intensity levels based on their individual needs by becoming Sensation Scientists, where they learn to be mindful of how their bodies are moving what their bodies are feeling. Nia offers classes, workshops, training, certifications, books and workout DVDs, as well as products produced with sister brands NiaSounds, NiaWear, and now, NiaTV.
Nia has been pioneering the benefits of holistic fitness through Non-Impact Aerobics since the mid-1980s. Nia has been featured by hundreds of media outlets including the New York Times, Health Magazine, Self Magazine, Psychology Today, Oprah Magazine, Huffington Post, BBC Today, and The San Francisco Chronicle.
Nia Technique, "Through Movement We Find Health."