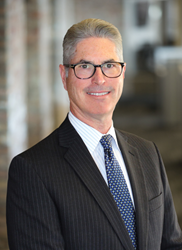 CHICAGO (PRWEB) March 08, 2018
PeopleManagement President Jonathan Means has been named to the 2018 Staffing 100 influencers list by Staffing Industry Analysts.
This list features those who are leading the way in the industry by recognizing them as North America's most influential leaders in staffing.
"I am honored to be included on SIA's Staffing 100 list alongside such an inspiring group of people," said Means. "I'm excited to lead PeopleManagement as we continue to deliver industry leading solutions and innovative workforce management technology to our clients."
In 2017, Jonathan Means led the launch of a comprehensive eCommerce staffing solution for Staff Management | SMX, a PeopleManagement company, as well as ViewFinder, a reporting technology that enables precise labor delivery in eCommerce and other high-volume staffing environments through predictive recruitment analytics.
Through Means' leadership, Staff Management | SMX became an Inavero 2018 Best of Staffing Client Award winner for the third year in a row. Their client satisfaction scores were eight times greater than the industry average.
PeopleManagement's parent company TrueBlue (NYSE: TBI) has three other leaders joining Means on the Staffing 100 list: PeopleReady President Sean Ebner, PeopleScout President Taryn Owen, and Chief Financial Officer Derrek Gafford. In addition, TrueBlue President and COO Patrick Beharelle was inducted into the Staffing 100 Hall of Fame after five straight years on the Staffing 100 list.
"It gives me great pleasure once again to laud a very important group of leaders whose excellence, drive and significant efforts stand out as exemplary in the industry," said Subadhra Sriram editor and publisher media products at Staffing Industry Analysts.
The 2018 Staffing 100 list is available at http://si100.staffingindustry.com/.
About Staff Management | SMX
As the leading onsite staffing partner proven to deliver operational scalability and efficiency for fulfillment, distribution and manufacturing facilities, Staff Management | SMX has partnered with hundreds of companies across North America to provide innovative solutions for complex labor challenges. Unlike traditional staffing providers that assign multiple clients to a single management team, our embedded teams are focused solely on you. Whether you need a dedicated onsite team to run your staffing program or are looking to partner with a seasoned recruiter to fill your semiskilled or high-skill positions, we've got you covered. Staff Management | SMX is among less than 2 percent of staffing agencies in the U.S. to earn Inavero's Best of Staffing® Client Award, receiving client satisfaction ratings 8 times greater than the industry's average. Interested in discovering how our unique staffing solutions could benefit your organization? Visit us at http://www.staffmanagement.com.