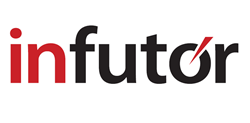 With ID Max, we've combined 30 years of deterministic data with the very best authoritative identity data sources in the market to offer a comprehensive, attribute-rich consumer profile in a streamlined solution
OAKBROOK TERRACE, IL (PRWEB) March 01, 2018
As marketers look for ways to create more personalized customer experiences, consumer identity management expert Infutor today launched ID Max. ID Max is a real-time data-driven solution that completes, verifies, updates and enhances inbound fractional consumer information to help marketers improve form conversion, lead quality and lead attribution, as well as enhance inbound personalization and update customer database records.
"CMOs and chief experience officers are focused on improving their consumer experiences and conversion rates, which means their marketers need to understand who they are interacting with and marketing to," said Gary Walter, president and CEO of Infutor. "With ID Max, we've combined 30 years of deterministic data with the very best authoritative identity data sources in the market to offer a comprehensive, attribute-rich consumer profile in a streamlined solution."
With a single consumer data point, e.g., name, address, phone, mobile or email, ID Max instantly delivers complete identity data on each inbound consumer as well as attribute enhancements that enable personalized profile development. From inbound call center inquiries and online form fills to email or CRM data, ID Max helps marketers improve segmentation and personalization, and retarget more effectively to increase marketing reach and improve the overall customer experience.
As lead generators strive to offer shorter inquiry forms, the need to complete brief inbound profiles has become increasingly essential. Similarly, marketers that can associate a conversion from any identity data point can increase lead attribution. ID Max also helps to update and maintain CRM or other customer databases and provides the identity data and deep profiles needed for call center agents to understand the consumer on the other end of the line.
"Consumers don't want to have to re-identify themselves multiple times and marketers want to make sure the customer is qualified to buy. ID Max enables omnichannel recognition and mitigates the risk of poor personalization due to outdated or incomplete identity data," added Walter.
Available via on-demand API or batch, ID Max clients benefit from Infutor's industry-leading expertise including processing of hundreds of millions of daily transactions and delivering high capacity, on-demand response times with 24/7 availability and 99.9+% uptime.
Infutor will demo ID Max at LeadsCon Las Vegas, March 6-7, 2018 at booth #412.
About Infutor
Infutor is the expert in data-driven consumer identity management. The company is solely focused on enabling brands to instantly gain access to the most complete and accurate information about consumers, exactly when they need it, to make informed marketing and risk mitigation decisions. Infutor's mission is to deliver solutions that accurately identify consumers before, during and in-between engagements, giving brands a secure, privacy compliant foundation to improve inbound engagement and outbound omnichannel marketing reach, and to minimize losses due to fraud and non-payment. Led by information industry veterans, Infutor is a privately held company founded in 2003 with strategic investments from Norwest Venture Partners. Infutor is headquartered in Oakbrook Terrace, Ill. For more information, visit http://www.infutor.com.
###