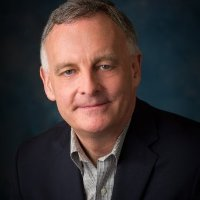 RICHMOND, VA (PRWEB) March 06, 2018
LifeWIRE Corp. is pleased to announce the appointment of Dr. Adam Darkins as its Chief Strategy Officer. Dr. Darkins' wealth of experience and track record in health care delivery and innovation will make a significant contribution to LifeWIRE's vision and strategy.
Dr. Darkins was recruited by the United States Department of Veterans Affairs ("VA") in 1999. The team that he built for the VA became the largest and most sophisticated telemedicine/telehealth program in the world. By the time he left in 2014, more than 600,000 veterans were receiving care annually via this telehealth network, across all 50 states, Puerto Rico and the US Virgin Islands. After the VA, he joined Medtronic Inc. where he addressed access and cost challenges in health care systems - nationally and internationally - by leveraging his experience with care coordination and virtual care delivery systems including outcomes-based incentives for new payment models and risk-sharing.
"I have had the pleasure of watching LifeWIRE grow and its communications platform take root over the last few years" said Dr. Darkins. He went on to say "I have been impressed with the innovative approach the Company has taken to addressing the challenges of patient engagement, notably with at-risk populations. I look forward to sharing my experience with management and helping LifeWIRE continue to grow its user base."
LifeWIRE provides a patented, cloud-based communications platform enabling continuous two-way dialogue, data collection, and insight between providers and their clients/patients in healthcare without the need for any specialized equipment or app download software. LifeWIRE's platform enables population management through continuous outreach using each client's best practices and by interacting with patients the way they want to communicate, whether through text, email, interactive voice, instant messaging, wearables, to name only a few.
LifeWIRE has earned national and international recognition among governments, healthcare, and behavioral health organizations for its work with a wide range of populations. Nowhere has its impact been more clearly demonstrated than in the care of US active duty service members and veterans suffering with mental health challenges such as post-traumatic stress, high risk of suicide, and substance abuse.
"As we continue to grow and encounter ever expanding opportunities to deliver novel healthcare delivery services for our customers, we are extremely fortunate to have Dr. Darkins' guidance and counsel. The depth of his experience with virtual care delivery solutions is reflected in his knowledge and insight that's unmatched in the industry" said Howard Rosen, LifeWIRE's CEO.
For more information, please contact Jocelyn Brodie, Brodie & Co. at (416) 428-7705 or jocelyn(at)brodieandco(dot)com
About LifeWIRE (http://www.lifewiregroup.com)
LifeWIRE operates throughout North America with offices in Richmond, Virginia and Toronto, Canada. Providing a secure and interactive communication engine and population management tool though the LifeWIRE platform, organizations are able to communicate with individuals under their care anywhere, at any time, through any device. For the individual, it means they can engage when they want, how they want, about what and with whom they want at any time. As valuable as the two–way response is to the organization and the individual, it is the 'non-response as a response' that is also monitored and equally valuable. All LifeWIRE interactions are recorded and validated to FDA audit standards, tracked on a date/time basis, and managed by our clients. Captured data is used for advanced analytics that include customer engagement levels, customer behavior, service and operational levels, performance measurement, and predictive modelling.