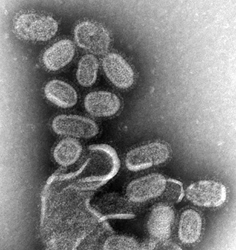 While most of us think of influenza as a fairly minor ailment, it is responsible for killing some 36,000 Americans annually.
LOS ANGELES (PRWEB) March 05, 2018
A February 22 article on Medical News Today offers five highly detailed suggestions on ways to avoid coming down with cases of the flu and also to lessen their severity. Tips include making sure that children and adults get flu shots, frequent handwashing, and antiviral drugs in some cases. Michael Farzam, M.D. of House Call Doctor Los Angeles says that these kinds of tips offer an insight into the very real vulnerability all of us have to illnesses like the flu. He adds that, while most of us think of influenza as a fairly minor ailment, it is responsible for killing some 36,000 Americans annually, according to the Center for Disease Control (CDC).
Dr. Farzam says that, while nature has imbued most of us with a remarkable capacity for warding off illnesses through natural immunity, viruses still have a tendency to spread very easily. While that might be a pretty minor issue with the common cold, with more dangerous flus much more caution is needed. He notes that, right now, the most important preventive step available is to get an annual flu shot. The doctor adds that doctors now recommend that nearly all of us get the shots once a year and that, even if they don't prevent flu, they can make it a great deal less severe. However, for some busy people, the time to run to a doctor's office or healthcare facility for a shot can be entirely elusive. Dr. Farzam says that is why many of his patients will combine visits for other issues, such as a checkup, with a flu shot.
Another reason many patients get in touch with house call doctors, says Dr. Farzam, is to try and actually prevent or shorten a likely case of the flu. Antiviral drugs such as Tamiflu can, if taken early in the course of the illness, substantially shorten a bout of the flu. They can also help to prevent people who are in close contact with a flu sufferer avoid catching the virus, Dr. Farzam adds. The problem, says Dr. Farzam, is that the stress of driving through traffic and then sitting – possibly for hours -- in a room full of sick people, some of whom may have communicable illnesses, is far from ideal for flu patients. That's especially true considering that the primary treatment for a case of the flu is rest and hydration.
Dr. Farzam adds that, while people assume that having a board certified internist come to their home will be much more expensive than a visit to a doctor's offices, the truth is that – depending on a patient's insurance coverage – a visit from Dr. Farzam can be a great deal less costly than going to an emergency room. He also adds that he is able to spend substantially more time with a patient than most urgent care doctors, which can make a huge difference in many cases. Overall, says the doctor, a house call visit can often be a patient's best medical value.
Readers who would like to learn more about Dr. Farzam and House Call Doctor Los Angeles may call 310-849-7991 or visit http://www.HouseCallDoctorLA.co