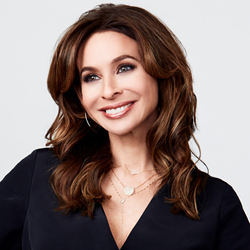 CHICAGO (PRWEB) March 02, 2018
Chicago-based jewelry designer Nicole O. Sugarman has announced the launch of OraNicole.com, the online store for her namesake jewelry line, Ora Nicole Jewelry.
Ora Nicole Jewelry is a line that's designed to help women feel empowered, confident, and glamorous. The line, which features rings, earrings, bracelets, and signature necklaces, all made out of 14k gold and precious gemstones, is designed to be as versatile as it is beautiful. Pieces can be worn alone or layered and can be worn with casual, business, or upscale looks.
Sugarman designed her popular Ora Nicole line with an idea in mind: that women don't need to wait to be gifted luxury jewelry; they can buy special pieces for themselves. Sugarman has said, "Modern women are independent, confident, sexy, and in control and they know exactly what they want. They buy jewelry for themselves!"
Ora Nicole Jewelry is also a line that is committed to supporting women and children's charities. Currently, a portion of all Ora Nicole Jewelry sales goes directly to the Juvenile Diabetes Research Fund, which is a leader in pioneering type 1 diabetes research.
While the launch of OraNicole.com is new, the brand has been around since 2006, when Sugarman began handcrafting jewelry in her Chicago studio. Sugarman, who has an extensive sales and marketing background thanks to her work managing commercial real estate for Fortune 500 companies, began selling her jewelry in 2006 when real estate clients began buying her jewelry off her neck and requesting that she make them custom pieces.
OraNicole.com features a variety of luxury jewelry pieces made out of stunning gemstones, diamonds, and 14k gold. The line features modern, sophisticated designs that feature bold, confident geometric shapes.
View the entire Ora Nicole Jewelry launch collection at their new online storefront: https://www.oranicole.com