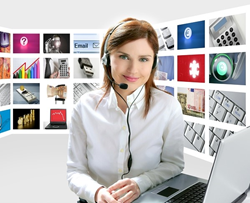 A recent survey found that 70% of new hires learn about tech jobs from a friend, employee tech referrals or employee testimonials.
HOBOKEN, N.J. (PRWEB) March 01, 2018
A NYC area retail technology consultant and MSP reviews its successful formula for building strong teams in high growth tech companies in a new article on the eMazzanti Technologies website.
In the informative article, the company identifies hurdles and outlines effective strategies for recruiting tech talent. It concludes with leadership training best practices and advice.
"Recruiting technicians with the right skill set and work ethic is a large spend for our company," stated Carl Mazzanti, Co-founder and Vice President of eMazzanti Technologies, a NYC area retail technology consultant and MSP. "Doing it right impacts all areas of company operations."
Below are a few excerpts from the article, "Building Strong Teams in High Growth Tech Companies."
Use Your Community to Find Talent
"A recent survey found that 70% of new hires learn about tech jobs from a friend, employee tech referrals or employee testimonials. This implies a community-focused hiring strategy. Team members that attend conferences, participate in hack-a-thons or speak at events meet people with similar skills, building both a pool of candidates and a brand for your company as a desirable tech-oriented employer."
Use Skills Training to Attract Talent and Develop Leaders
"To address the recruiting and leadership challenge, eMazzanti schedules internal skills and leadership training sessions. It also offers regular free certifications and training on new technologies."
Entice Candidates with Your Technology Stack
"Top tech employees want to be challenged and learn new skills. eMazzanti works hard to adopt new technologies that benefit its customers and enhance employees' capabilities. Sharpening skills across the entire stack also leads to smoother installs, fewer support calls, faster resolutions and happier customers."
Become a Leadership Factory
"Support, development and project teams require effective leadership. So, it may be helpful to think of your company as a leadership factory. Leadership ability is one of the key characteristics you should look for when hiring… Have team leaders train the staff that they manage to be leaders while they're not there."
Success for High Growth Tech Companies
High growth tech companies with a plan and consistent effort master the challenge of building strong teams with effective leadership. For example, eMazzanti Technologies has achieved double-digit revenue growth every year since its founding in 2001.
The company enjoys high employee retention because of its hiring practices and the frequent leadership, coaching, skills training and free certifications it provides. eMazzanti and its leaders have also received numerous awards and frequent recognition from industry publications. With effective recruiting and training, similar success can be achieved by high growth tech companies of all sizes.
Related resource information:
Technology Key to Women-owned Business Revenue Growth
Women in Technology: Vision and Passion for Today's Business Environment
About eMazzanti Technologies
eMazzanti's team of trained, certified IT experts rapidly deliver retail and payment technology, digital marketing services, cloud and mobile solutions, multi-site implementations, 24×7 outsourced network management, remote monitoring and support to increase productivity, data security and revenue growth for clients ranging from law firms to high-end global retailers.
eMazzanti has made the Inc. 5000 list eight years running, is a 2015, 2013 and 2012 Microsoft Partner of the Year, 2016 NJ Business of the Year, 5X WatchGuard Partner of the Year and one of the TOP 200 U.S. Microsoft Partners! Contact: 1-866-362-9926, info(at)emazzanti.net or http://www.emazzanti.net Twitter: @emazzanti Facebook: Facebook.com/emazzantitechnologies.