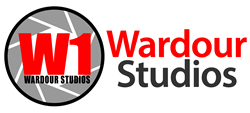 "We completely support the current movement in the entertainment industry to bring female filmmakers into an equal standing with their male counterparts in Hollywood, as they should always have been," said Steven Nia, CEO of Wardour Studios.
BEVERLY HILLS, Calif. (PRWEB) March 01, 2018
Wardour Studios, a Hollywood based entertainment studio announces their most anticipated event, its Hollywood Stars Gala Academy Awards Oscars® Viewing Party to be held at the five-star Waldorf Astoria in Beverly Hills. The theme of the Black-Tie event is "Women in Entertainment."
"We completely support the current movement in the entertainment industry to bring female filmmakers into an equal standing with their male counterparts in Hollywood, as they should always have been," said Steven Nia, CEO of Wardour Studios. "Wardour Studios will be a pioneer of this movement going forward into this new era."
The Hollywood Stars Gala will celebrate Women in Entertainment, by presenting the attending celebrities collectively with over one million units of W1 Coin, which is the world's first entertainment backed cryptocurrency, being launched simultaneously at the Black-Tie Event.
"Women will and should have an equal status and what better way to support this than by celebrating all 'Women in Entertainment' with this new empowering innovation to finance, produce and distribute their projects," Nia added.
The event starts at 3pm on Sunday, March 4, 2018, when more than 50 celebrities are expected to walk the red carpet at the recently unveiled Waldorf Astoria, Beverly Hills, starting with a hosted cocktail reception and followed by a seated dinner and Oscars® viewing, along with other entertainment.
The celebration dinner and viewing gala from 5pm to 8pm will present guests at the event with the live telecast, featuring Jimmy Kimmel as this year's Academy Awards host.
Many of the celebrities scheduled to attend are icons of film, television, music and have starred in previous Oscar® winning films as well as currently nominated films.
Some of the confirmed celebrities include: Lea Thompson (Back to the Future Part 1" and "Back to the Future Part 2"), Aaron O'Connell ("Haves and Have Nots"), Elise Neal (played Kathryn Munson in the Oscar Nominated film "Logan"), Kim Estes (2017 Primetime Emmy winner for "Dicks"), Thora Birch ("American Beauty"), Jimmy Jean Louis ("JOY"), Ruth Connell ("Supernatural"), Haely White ("Dated"), Darius Shaw ("House of Cards"), Melia Kreiling ("The Last Tycoon"), Ellen Hollman ("SIX" and "Spartacus"), Kelley Jackle ("Pitch Perfect 1" and "Pitch Perfect 2"), Erika Alexander ("Get Out"), Gretchen Rossi ("Real Housewives of OC"), Angelina Leo ("Crossroads to Shaolin"), Olga Safari ("Dome") and many more.
This is an invitation only event, although a limited number of tickets are available to industry VIP's who are invited to purchase tickets for this exclusive gala.
Visit http://www.StarsGala.com for details, and to purchase tickets. For additional information on Wardour Studios, visit http://www.WardourStudio.com.
About Wardour Studios
Wardour Studios is a state of the art, next generation, film studio, with solid artistic and advanced technology foundation. Wardour Studios is the ultimate digital studio, with expertise in the production and distribution of feature films, TV, visual effects, VR - virtual reality, AR - augmented reality, which is addressing and exploiting the emerging challenges in the global, and specifically in the Hollywood and China entertainment landscape. Wardour Studios continues to grow into a vertically integrated global content platform of increasing diversity, reach and scale. The Company's portfolio of assets includes film and television libraries, a world-class film business and an expanding global distribution footprint.
Wardour Studios' Film Fund is supported by One Belt One Road Funds (OBOR Funds) and other designated Chinese film funds. The fund is co-managed by Wardour Studios and China Three Kingdoms, and will focus on English-language films, Chinese co-productions as well as Chinese-language movies. Wardour Studios Film Funds has received significant investment commitments for the production and distribution of the films described above, and it clearly aimed at Wardour Studios' strategic positioning to expand its film and entertainment business in USA and China, the second-largest film market, as well as globally.
Wardour Studios' management has the mission of creating and evolving a truly next generation film studio, which is emerging as a leading global entertainment company, with a fast growing and diversified presence in multiple areas of media and entertainment.
Visit Wardour Studio at wardourstudio.com. Contact at PR(at)WardourStudio(dot)com.
Talent and Press Submissions: YM & Associates at HollywoodStarsGala(at)YM-PR.com, YMoralesY(at)YM-PR.com, or 949-244-9789.
*Oscars® is a registered trademark of AMPAS. Wardour Studios and Hollywood Stars Gala are trademarks of Wardour Studios. This event is not associated with 2018 Oscars® Academy of Motion Picture Arts and Sciences®.