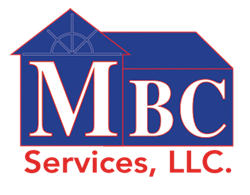 DALLAS (PRWEB) March 06, 2018
MBC Services is pleased to announce the formal opening of their new division that will offer dedicated water damage Dallas restoration service to the company's growing clientele in this region. A residential and commercial remodeling and construction firm, MBC Services has already carved a niche for itself with a comprehensive range of services including roofing, complete kitchen remodels, complete bathroom remodels, decks, porches, arbors, and many other related services. The company's new division will offer restoration service for water damage caused by sewage leaks, flooding, broken water heaters, hurricane damage, and much more.
Water damage is one of the most common and potentially destructive problems faced by the property owners. If not addressed immediately, these problems may very easily lead to electrical hazards, expensive damage to the building structure and furnishings, and the growth of hazardous mold. MBC Services has built a team of trained technicians and experts to provide quick and inexpensive fixes to all of these problems. The company will also provide emergency service to help restore residential and commercial properties following any disaster. In order to ensure best results for their clients, MBC Services will only use state-of-the-art products and methods/ procedures that meet or exceed industry standards.
MBC Services was founded in 2012 by Michael Barbieri as a high-end residential remodeling service provider in the Dallas area. Over the years, the team has grown into a full spectrum provider of residential and commercial construction and restoration Dallas service. MBC Services is rated highly by the clients for their knowledgeable team, strong work ethics, attention to detail, communication, and the highest standards of quality.
Announcing the launch of the company's new water damage restoration Dallas division, the founder and CEO of MBC Services Michael Barbieri said, "We are really excited to be launching our new water damage restoration division to the company. This adds what we can offer to people of Dallas and we think we can help many families who suffer from water damage in their homes or apartments."
To find out more about MBC Services and new service division, please visit http://www.mbcservllc.com