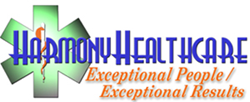 TAMPA, Fla. (PRWEB) March 05, 2018
Harmony Healthcare, a leading population health and revenue cycle management staffing and business consulting solutions partner to healthcare organizations nationwide, today announced the launch of Compliance Integrity Audit (CIA) a Harmony Consulting Solutions (HCS) service. This new solution efficiently and effectively leverages physician-directed clinical documentation integrity reviews and technology, empowering healthcare organizations to minimize risk and drive revenue recovery and compliance.
"In this rapidly evolving era of value-based reimbursement, health systems are being called upon to ensure adherence to accurate coding and billing including relevant documentation of billing codes and proper charging of insurers for medical services rendered," stated Christian HG Brown, Harmony Healthcare chief executive officer. "That requires taking coding and audit validation to the next level with physician-led reviews to confirm whether the patient truly possesses the conditions documented in the record. Clinical accuracy on claims ultimately contributes to ensuring data integrity to effectively drive population health management. We chose to expand our HCS services to better serve and meet the increasing needs of today's healthcare organizations."
Compliance Integrity Audit provides clinical validation to health systems remotely and in real time significantly impacting quality and bottom-line results. Harmony Healthcare's physician consultants use an innovative cloud-based platform that micro segments cases needing specialized review to identify challenges by discipline and DRG categories. This solution has demonstrated statistically significant improvements in quality, compliance, and reimbursement. Recent case studies reveal an average return on investment of four to one.
Since the conversion to ICD-10, healthcare organizations are increasingly challenged with coding and DRG accuracy rates far below industry standards. Traditional coding methods just aren't enough in today's ever-changing healthcare landscape. CIA will not only reduce denials to optimize reimbursements, it will lay the foundation for a population health strategy—enabling health systems to better predict and target population health opportunities.
To accelerate HCS's continued growth and industry leadership, Harmony Healthcare has named Ken Folkman, an experienced healthcare consulting executive, for the newly created role of director of HCS client solutions. "Harmony Consulting Solutions is on a path of expansion in an extremely fast-moving and dynamic marketplace," said Harmony Healthcare CEO Christian HG Brown. "With his success in building sustainable business growth in transformational environments just as we have in healthcare today, Ken is the perfect choice to join the Harmony team as we deliver new innovations that are changing how revenue cycle services are delivered and received."
About Harmony Healthcare
Harmony Healthcare, an Inc. 500 Company with over 500 employees, is a leading provider of healthcare Population Health and Revenue Cycle Management (RCM) strategies and workforce solutions, with expertise in improving clinical and financial outcomes. Harmony provides interim staffing, project management, consulting, direct to hire, enterprise, and international solutions representing proven industry leading subject matter experts.
About Christian HG Brown
With a career marked by a sharp entrepreneurial eye and the love of a good challenge, Brown founded Harmony Healthcare in 2010 after recognizing just how revolutionary the change from paper to digital medical records would be for healthcare facilities. His company helps clients solve challenges associated with population health and revenue cycle change management. Brown has successfully built organically from start, to national market share, to acquisition by international organizations, Monster.com / TMPWorldwide and On Assignment – starting his first at age 26.
Brown learned some of his best leadership lessons from the well-known, much-loved, and highly successful UCLA Basketball Coach John Wooden. Many of Wooden's words of wisdom apply both on and off the basketball court. "It's not what you do, but how you do it," is one of Brown's favorite Wooden quotes.
His 2001 book, "Insights, A guide to Successful Recruitment Strategies and Training" is a comprehensive guide to recruitment, staffing, and human resources training.
Learn more about Christian HG Brown at http://www.harmony.solutions/staff/cbrown and follow him on LinkedIn at Christian HG Brown.