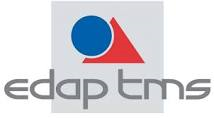 Our goal is to have one comprehensive focal therapy HIFU registry in the US that will enable us to better define the role of HIFU in the spectrum of treatment modalities for patients with prostate conditions."
AUSTIN, Texas (PRWEB) March 06, 2018
With the goal of collecting high quality clinical data on hundreds of patients, a consortium of renowned medical institutions are introducing the FoR-UsA Registry, also known as the Focal Robotic Ultrasound Ablation Registry. The new database will track baseline and follow-up information on patients undergoing partial-gland ablation of the prostate using the Ablatherm® Robotic High Intensity Focused Ultrasound (HIFU) device, manufactured by EDAP TMS.
Participating organizations include the University of Miami Miller School of Medicine, Weil Cornell-Houston Methodist Hospital, Duke University and the University of Southern California.
The FoR-UsA Registry is the first in the US that specifically collects data on patients who have had HIFU focal therapy for prostate tissue ablation, giving urologists around the US greater access to short and long term HIFU outcomes. The registry also holds the potential for the FDA, which cleared HIFU for prostate tissue ablation in 2015, to re-evaluate the technology in the future for a prostate cancer indication. Likewise, health insurance reimbursements on a wider scale are also possible with a registry documenting HIFU data from North American patients.
"Our goal is to have one comprehensive focal therapy HIFU registry in the US that will enable us to better define the role of HIFU in the spectrum of treatment modalities for patients with prostate conditions," said Dipen Parekh, M.D., chairman and professor of the Department of Urology at the University of Miami, who is the principal investigator for the FoR-UsA Registry.
Documenting Long Term Outcomes
Led by the University of Miami, patient data will be published in the registry by 2020 and again in five year intervals, at the five, 10 and 15 year marks to document long term patient outcomes. That data may also support future clinical evaluations for HIFU as a first-line prostate cancer treatment.
The FoR-UsA Registry will record data including patient demographics, clinical characteristics, and, most importantly, collect valuable data on cancer control and functional outcomes for patients undergoing HIFU. Data on side effects and complication rates will also be collected. The registry puts answers about HIFU at participating researchers' disposal and will provide greater insight about how HIFU is best used to benefit patients.
As part of an Internal Review Board (IRB) approved protocol, all patients in the registry will undergo a follow up biopsy within six to 12 months from the time of the HIFU ablation to assess cancer control. Standard questionnaires they complete regarding urinary and sexual function will also be tracked, since international studies have shown that patients undergoing HIFU procedures report lower rates of incontinence and impotence compared to other treatments. Already in Europe and around the world, EDAP's HIFU technology has been used to treat more than 50,000 patients.
Urologists from the participating institutions that join the registry must have their protocols approved by their IRB or Independent Ethics Committee. Once the legal and administrative approvals are complete they will be able to enter information on their own patients and assess their individual focal therapy results in comparison with a larger cohort of patients around the US.
EDAP TMS, manufacturer and distributor of the Ablatherm® Robotic HIFU device, is providing financial support for the FoR-UsA Registry. The company established the @-Registry in Europe 10 years ago, which currently includes data on more than 10,000 HIFU patients.
The FoR-UsA Registry is based on REDCap technology, software for designing clinical and translational research databases originally created by Vanderbilt University and funded, in part, by the National Institutes of Health (NIH).
About EDAP TMS
A recognized leader in the global therapeutic ultrasound market for almost 40 years, EDAP TMS develops, manufactures, promotes and distributes worldwide minimally-invasive medical devices for urology using ultrasound technology. By combining the latest technologies in imaging and treatment modalities in its complete range of Robotic HIFU devices, EDAP TMS introduced the Focal One® (currently pending FDA clearance) in 2013 as the answer to all requirements for ideal prostate tissue ablation as a complement to the existing FDA cleared Ablatherm® Robotic HIFU and Ablatherm® Fusion. As a pioneer and key player in the field of extracorporeal shock wave lithotripsy (ESWL), EDAP TMS exclusively utilizes the latest generation of shock wave source in its Sonolith® range of ESWL systems. For more information on the Company, please visit http://www.edap-tms.com, and us.hifu-prostate.com.
Forward-Looking Statements
In addition to historical information, this press release may contain forward-looking statements. Such statements are based on management's current expectations and are subject to a number of risks and uncertainties, including matters not yet known to us or not currently considered material by us, and there can be no assurance that anticipated events will occur or that the objectives set out will actually be achieved. Important factors that could cause actual results to differ materially from the results anticipated in the forward-looking statements include, among others, the clinical status and market acceptance of our HIFU devices and the continued market potential for our lithotripsy device. Factors that may cause such a difference also may include, but are not limited to, those described in the Company's filings with the Securities and Exchange Commission and in particular, in the sections "Cautionary Statement on Forward-Looking Information" and "Risk Factors" in the Company's Annual Report on Form 20-F.