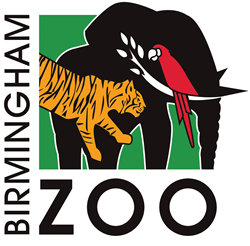 "Our patrons spoke and we listened to their desires for healthier, fresher, and expanded food choices while visiting the Birmingham Zoo." Dr. William Foster, President & CEO
BIRMINGHAM, Ala. (PRWEB) March 07, 2018
The Birmingham Zoo recently announced that Service Systems Associates (SSA) will now be the exclusive culinary provider at the Zoo. SSA is a national leader in culinary and retail management for cultural attractions, based in Denver, Colorado. The transition to a new food service provider will be seamless as SSA has provided the management for the Zoo's retail amenities for the past few years.
SSA has a proven track record for success with over 40 years of experience in culinary services within cultural attractions across the United States. Through this partnership, SSA plans to elevate the culinary experience of both daytime visitor dining and catering services at the Birmingham Zoo. SSA plans to invest in the Zoo's facilities, introducing new programming, and updating infrastructure throughout the campus.
SSA has set the industry benchmark for conservation within cultural attraction visitor services and plans to advance those efforts at the Birmingham Zoo. Throughout the years SSA has developed key programs at other attractions, many of which will be incorporated at the Birmingham Zoo; including waste reduction goals, recycling initiatives, and local sourcing opportunities such as farm-to-table dining experiences.
"We are excited to partner with the Birmingham Zoo for their culinary operations and look forward to working with the zoo's staff to provide exemplary and sustainable hospitality to guests," said Sean McNicholas, President and CEO of SSA. "We will work together to create unique dining experiences, with a focus on quality, innovation, and unparalleled service."
"Our patrons spoke and we listened to their desires for healthier, fresher, and expanded food choices while visiting the Birmingham Zoo. SSA brings a long history in dining and retail operations to Birmingham with over 48 years of experience and partnership with Zoos," explained Birmingham Zoo President and CEO Dr. William Foster. "We are excited about this partnership and the work being done to align our missions for conservation and quality services. We are happy to welcome them to the Birmingham Zoo family."
The Birmingham Zoo was founded in 1955. The Birmingham Zoo recently completed the first phase of its Renew the Zoo Capital Campaign with the opening of Henley Park, a new green space and event venue. Construction has begun on Phase Two, a new front entrance and arrival experience. Upon completion of Phase Two, the Zoo will begin the work on the Asian Passage, a collection of new habitats for Asian species. The Zoo is a nationally recognized leader in the care and conservation of threatened elephants due to its pioneering efforts in elephant conservation, and is the only Zoo in the state of Alabama accredited by the Association of Zoos and Aquariums.
-DIGITAL IMAGES AVAILABLE UPON REQUEST-
About Service Systems Associates:
Service Systems Associates (SSA), is a family owned and operated company focusing on retail and culinary services for cultural attractions across the United States. As an industry leader delivering innovative culinary and retail services with exceptional results, SSA partners with over 50 cultural attractions and serves 32 million visitors annually. Founded over 40 years ago, SSA is based in Denver, Colorado.
For more information, please visit: kmssa.com.
About Birmingham Zoo:
Approximately 900 animals of 230 species call the Birmingham Zoo home, including sea lions, zebras, rhinos and endangered species from six continents. The Birmingham Zoo is open daily from 9am to 5pm. Regular admission is $17* for adults and $14* for senior citizens and military and $12* for children ages 2-12 (*Price not including tax). All Birmingham Zoo Members and children under two-years-old receive free admission. The Birmingham Zoo is the only AZA accredited Zoo in the state of Alabama.
For more information, please visit: birminghamzoo.com
###