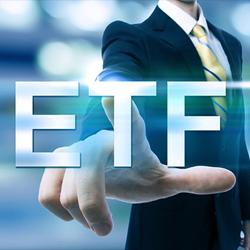 Experienced Investors or First-Time Investors Can Start a Dedicated Account with as Little as a Few Hundred Dollars.
LOS ANGELES (PRWEB) March 20, 2018
A new ETF sector fund investing subscription service website was launched on March 1, 2018. It is focused on 12 Industry sectors with each sector being invested in ~35 stocks doing business within that industry. It is a self managed approach to outperformance within a 401k, Roth IRA or wealth management accounts. The service offers a daily email inbox summary each trading day along with its website support. It provides a 12 industry sector funds approach to relatively conservative, long term investing. The program additionally provides a daily IN or OUT of the market signal that is key to its claim of tripling the S&P500 plus NASDAQ markets last 24 year averages.
ETFsectorfundinvesting.com describes four methods of investing that would accommodate most individuals investing strategies. They are based upon the performance of a very complex computer system named Alphaplus. The system is a spreadsheet based program that does not attempt to identify exact tops or bottoms but its algorithms successfully identify them within a few percent of major market turns.
Subscribers receive a daily summary each day in their email inbox. The summary shows the program's "calls" for when to be "IN" or "OUT" of the market and it also displays "buy" or "sell" information for each ETF sector independently, as they meet the systems many criteria. It additionally provides an accounting of each sector daily, weekly, monthly and year to date performance of the "12" as it follows the percentage gain or loss according to its calls.
The website is open to all. It follows 35 industry sectors and describes the 12 active sectors and the details of how to invest to match Alphaplus performance. The Alphaplus program was developed during in the 1987-1993 time frame. It has been in continuous use by its developer since.
For more information, visit https://etfsectorfundinvesting.com.