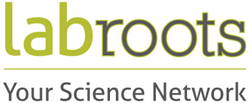 YORBA LINDA, Calif. (PRWEB) March 02, 2018
LabRoots, the leading provider of educational and interactive virtual events for tech innovators, engineers, and scientists from around the world, surpasses the ten-year milestone, being the first scientific social networking platform to reach that goal. Since its inception, LabRoots has produced more than 2,000 webcasts, dozens of virtual conferences, and a countless number of trending articles on breaking scientific news for more than 2 million users.
"Just over ten years ago I saw a huge opportunity to craft a company focused on scientific social networking and it's been an amazing journey ever since," said Greg Cruikshank, founder and CEO of LabRoots. "Over the past ten years we have seen tremendous growth and recognition for the work we've done and are looking forward to many more years of promoting scientific breakthroughs."
In the last year alone, LabRoots experienced the significant growth in the different product areas of client relations and event production. Virtual event production increased 33% in 2016 over 2015; then another 25% increase in 2017. Custom events, a relatively new service the sales team introduced, grew 50% in 2017. Webcasts and stand-alone webinars saw incredible growth as the number of events nearly doubled in 2016, then again in 2017 reaching an estimated 800 by 2018 year end.
Recognized by many organizations for the work done, LabRoots has been awarded in the American Business Awards, the Best in Biz Awards, Corporate American News 2016 Software & Technology Awards, as well as named "Best Entrepreneurial Companies in America" by Entrepreneur Magazine.
LabRoots has always emphasized digital innovation in scientific collaboration and learning, becoming a primary source for current scientific news, webinars, virtual conferences and more. With that in mind, LabRoots launched a STEM scholarship program in 2017. This scholarship program aims to encourage and develop students' interest in STEM, and prolong research goals. In the first year of the scholarship program, LabRoots received more than 3,000 applicants.
Launched in May 2017, LabRoots expanded its offerings with an online store. The worldwide store gives shoppers access to LabRoots' merchandise, once available exclusively at physical tradeshows. The store is launching with 15 of LabRoots' most popular t-shirt designs. Each design is available in men's, women's and children's sizes. The 15 designs cover a broad range of themes and research, matching those found on the LabRoots site.
The LabRoots mission has always been to provide relevant educational information, both through webcast productions and trending news content, and create connections among members to enable collaborations and virtual learning. In the coming years, LabRoots user will see an increase in products and services with the endeavor to move the scientific community forward.
ABOUT LABROOTS
LabRoots is the leading scientific social networking website, which provides daily scientific trending news and science-themed apparel, as well as produces educational virtual events and webinars, on the latest discoveries and advancements in science. Contributing to the advancement of science through content sharing capabilities, LabRoots is a powerful advocate in amplifying global networks and communities. Founded in 2008, LabRoots emphasizes digital innovation in scientific collaboration and learning, and is a primary source for current scientific news, webinars, virtual conferences, and more. LabRoots has grown into the world's largest series of virtual events within the Life Sciences and Clinical Diagnostics community.