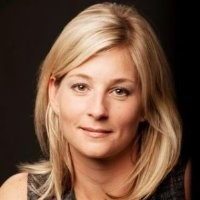 ALEXANDRIA, Va. (PRWEB) March 05, 2018
The Association for Talent Development (ATD) welcomes Tara Deakin, Senior Vice President, Talent & Organization Effectiveness for TD Bank Group, as the 2018 chair of its board of directors. Charles Fred, founder of The Reignite Group, is serving as ATD chair-elect, and three new members are also joining the 2018 board of directors.
Tara Deakin has more than 16 years of progressive experience in the field of organizational development and learning. As the lead for TD's enterprise talent and organization development strategy, Ms. Deakin's mandate is to grow the power of TD's 85,000 employees and attract new colleagues to ensure the bank's future growth and ongoing delivery of legendary customer experiences. Talent acquisition, talent management, organizational effectiveness, learning and development, diversity, and inclusion are the core components of Ms. Deakin's portfolio.
Charles Fred is a best-selling author and a serial entrepreneur. He has devoted over three decades of his life discovering new ways for professionals to acquire skills necessary to compete in today's knowledge-thirsty economy. Considered a pioneer in the e-learning industry, Mr. Fred has founded and led several successful companies that provide learning technologies and services. His best-selling book, Breakaway, is credited with transforming learning strategies within service organizations across the globe.
Three members have joined ATD's 2018 board, including Desmond Atkins, Vice President, People & Organization, at Sony Pictures Entertainment; Michael Nehoray, VP, Global Talent Development for Mattel; and Rose Velez-Smith, Global VP, Human Resources, Business Groups and Workforce Services for Pitney Bowes. They join current board members:

Wendy Gates Corbett, CPLP, President and Lead Visualist, Refresher Training
Catherine (Cat) Lang, VP, Global Education Services, ServiceNow
Jessica Neal, Chief Talent Officer, Netflix
Ted Smith, CEO, REVON Systems
Mike Williams, Getting Things Done Enterprise Architect, Zappos
Tony Bingham, ATD President and CEO, is also a member of the board.
About ATD
The Association for Talent Development (ATD) is the world's largest professional membership organization supporting those who develop the knowledge and skills of employees, improve performance, and help to achieve results for the organizations they serve. Established in 1943, the association was previously known as the American Society for Training and Development (ASTD).
ATD's members come from more than 120 countries and work in public and private organizations in every industry sector. ATD supports talent development professionals who gather locally in volunteer-led U.S. chapters and international member networks, and with international strategic partners. For more information, visit http://www.td.org.