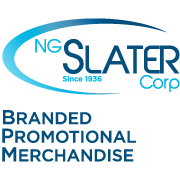 NEW YORK (PRWEB) March 06, 2018
N.G. Slater Corp., a New York-based branded promotional merchandise company, is showing support for gun control reform by donating buttons to local high school students in honor of the March For Our Lives movement.
March For Our Lives has scheduled a march in Washington, DC, on March 24, 2018, in response to the recent school shooting in Parkland, FL, and to raise awareness for gun control in the United States.
New York high school students that may be heading to the nation's capital for the march or that just want to wear the pin to show their support can do so thanks to the donation by N.G. Slater, the creator of the world-famous "Smile" button. They are an industry leader in producing buttons for political campaigns, protests, rallies, civil rights marches, corporate advertising promotions, reform causes, and social issues.
N.G. Slater buttons have been worn during many historic marches in Washington, DC, including the 1963 March on Washington, the Million Man March, anti-war protest rallies in the 60's and 70's, as well as the Women's March. N.G. Slater buttons are also on display at the Smithsonian Institute and other museums as a memento of American history.
On March 24, N.G. Slater buttons will again be a part of U.S. history, as students and families of the March For Our Lives movement take to the streets of the nation's capital to let it be known that gun violence and mass school shootings in America must come to an end. Learn more about the March For Our Lives movement and its mission.
For questions and inquiries, contact Robert Slater at 212-768-9434 ext 211.
About: Founded in 1936 by Nathaniel George Slater, N.G. Slater Corp. specializes in branded promotional merchandise and is the creator of the iconic "Smile" button. They have a longstanding reputation for high-quality products, on-time delivery, aggressive pricing, and unbeatable customer service. More than 80 years of experience has helped make N.G. Slater experts in researching, developing, and producing the right items to meet your marketing and promotional needs.