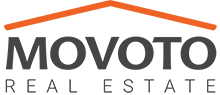 Movoto brings high quality agents with high quality technology, so we can compete in all spaces in this industry.
LOS ANGELES (PRWEB) March 06, 2018
Movoto Real Estate welcomes its newest talent acquisition, agent Felix Hung, to its Los Angeles brick-and-mortar branch.
Hung is a real estate industry veteran with over 14 years of experience in the field. He has supervised over 400 agents as a manager at both First Time Real Estate and Realty ONE Group, Orange County's Top Two real estate companies. Hung has also owned a real estate franchise and, as a real estate coach, has coached several thousand agents. He has a knack for problem solving which has translated well into the real estate world.
"I love helping clients solve their problems, taking away stresses and reassuring them that I can help them either get the most money when they sell, or the best deal when they buy," says Hung. "I like to think I can solve any problem for a client. They won't need to ask anyone else."
At Movoto, Hung is looking forward to building a team and being part of a tech-driven company like Movoto, where listings sell 16 percent faster than the competition.
"Movoto brings high quality agents with high quality technology, so we can compete in all spaces in this industry," says Hung.
As an agent and real estate coach with a strong web presence and an understanding of SEO, Hung was impressed with the way Movoto has become so prominent in the industry in relatively little time.
"Their online presence is great. Every time I was searching for homes or anything real estate, Movoto came up consistently. I was impressed, and then I learned about their lead generation," says Hung. At Movoto, two leads are generated every minute. "The strongest real estate business model is one that has good commissions and provides good, actual leads to their agents," he says. "That's Movoto."
About Movoto
Movoto Real Estate is the second largest online real estate brokerage in the US and the only one licensed in all 50 states. With over 100 million people searching for homes annually on Movoto.com and over 30,000 properties sold, Movoto is one of the most influential online real estate platforms in the United States.
Movoto is expanding to click-and-mortar locations in California to provide their customers: home buyers and sellers, agents and brokers with unmatched services and technology solutions. For more information see our news and press resources and real estate market trends. Sell your home with Movoto or search for available homes for sale.