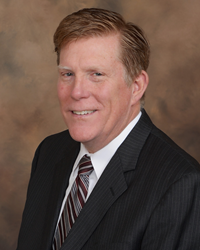 "The TorchStone Board recognized the need for an established leader to advance our aggressive growth strategy." Chuck Vance, TorchStone Board Member
LOS ANGELES (PRWEB) March 05, 2018
TorchStone Global, a strategic security advisory firm, announced today the appointment of Mark Lex as Senior Vice President. This key addition to TorchStone's newly formulated senior leadership team is a by-product of the company's rapid growth in the corporate security sector. Mr. Lex will report to TorchStone's President, Frank Rodman, and will be based in Northern California focused on Silicon Valley and the San Francisco Bay Area.
"We are thrilled to add Mark to our senior leadership team at a critical time in the evolution of TorchStone," said Mr. Rodman. "Our brand has never been stronger, and our profile never higher, in part because of our successful engagements at the last two Olympic Games on behalf of a major corporate sponsor. I know Mark will help us capitalize on this momentum, as I can't think of a more respected colleague in the multi-national corporate security space."
Mr. Lex brings more than 30 years of security experience to his role, including tenures at Abbott, W.W. Grainger, and Kraft Foods as the senior security executive overseeing all corporate-wide risk. More recently, Mr. Lex was a Director of Security for PayPal, responsible for Governance, Risk, and Administration. His career as a security professional has given him broad client-based perspective and firsthand exposure to the challenges associated with enterprise risk management programs.
Chuck Vance, founder of Vance International and a TorchStone Board Member, summed up Mark's addition, "I have known Mark for many years and have watched his influence within the security industry continue to grow. The TorchStone Board recognized the need for an established leader to advance our aggressive growth strategy in the corporate marketplace. Mark is the perfect choice."
###
TorchStone Global is a strategic security advisory firm uniquely focused on crafting tailored risk mitigation solutions for affluent families, multi-national corporations, and high-profile sporting events around the globe. The company's founders are regarded among the most experienced and well-respected security professionals in the world. The TorchStone mantra, The Business of Before®, speaks to its proactive posture and tailored white glove solutions designed to reduce risk before something bad happens. Additionally, the TorchStone team takes into account the unique needs of its clients to ensure that it has addressed any identified problems practically, without going beyond what is sensible. For more information, please visit: http://www.TorchStoneGlobal.com