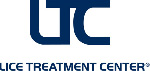 Regular Head Checks Help Avoid Serious Lice Infestations
MONROE, CT, (PRWEB) March 06, 2018
In a February 2, 2018 white paper, Lice Treatment Center® published helpful information for every parent whose kids may be victims of head lice or who want to make sure their families never get head lice. The white paper advised parents how to:

Find effective professional lice treatment services quickly
Avoid a lice infestation at home or away
Identify the best all-natural non-toxic lice treatment and repellent products
Professional Lice Treatment
A head lice infestation can throw any household into turmoil. For help defeating a lice infestation in any family, Lice Treatment Center is available 24/7 to come quickly with help. Lice Treatment Center® can send LTC-trained lice removal technicians right to the home to provide on-site hair lice removal.
Lice Treatment Center® provides the following tips and instructions for preventing a reoccurrence of head lice in the future:
5 Crucial Tips for Preventing Head Lice
The best way to avoid future lice infestations is to understand how lice are spread and to learn a few head lice prevention strategies and techniques.
1. Conduct regular "head checks" on family members, especially school-aged children. Vigilance is a crucial line of defense in preventing head lice.
2. The most common way to contract head lice is simply by head-to-head contact. Head lice cannot fly or jump but can crawl at a rate of 6 to 30 centimeters per minute so avoid "head-to-head" contact during sports, playtime, and sleepovers.
3. Don't borrow or share personal items that contact the head, including:
• combs & brushes
• hats
• scarves
• sports and bike helmets
• hair ties, scrunchies, etc.
4. Although lice can't fly, they can crawl so,
• at slumber parties or sleep-overs, avoid using another person's sleeping bags or blankets            
• don't let toddlers share dress-up clothing or stuffed animals
• don't let children share cubbies in school if possible
5. Use All-Natural, Non-toxic Lice Prevention Products such as those made by Lice Treatment Center®. LTC's two lines of prevention products are non-toxic and can keep families free of head lice at school, camp, and sleepovers. Both LTC® product lines are pediatrician-formulated and tested safe for children.
• LTC® Lice Prevention Products: 8oz bottles of Daily Shampoo, Daily, Conditioner & Daily Repellent Spray and Fabric and Upholstery Spray.
• Lice Insurance® Prevention Kit: Convenient kit containing 4oz bottles of Daily Shampoo and Daily Conditioner.
The tips in the LTC® white paper are intended to help parents make sure their families remain free of head lice without resorting to harsh chemicals or pesticides anywhere lice like to hang out. For more information visit __title__ ]http://www.licetreatmentcenter.com or call 1(888) LICE AWAY/1(888) 542-3292.