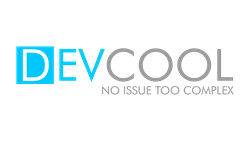 HiPaaS platform will allow Healthcare companies to quickly implement new ideas and industry trends
SAN FRANCISCO (PRWEB) March 05, 2018
DevCool Inc (http://www.devcool.com), Silicon Valley based leaders in healthcare solutions and platform, launches next generation HiPaaS (http://www.devcool.com/hipaas/) built on microservices, containers and the Dell Boomi integration platform as a service (iPaaS). HiPaaS microservices are self-contained APIs which will help hospitals and insurance companies quickly enable new business functions and innovative technologies around existing provider and payers systems (EHR, Facets, QNXT, and legacy systems). With HiPaaS, Healthcare payers and providers can implement new capabilities such as Block-Chain Cryptocurrency, Telemedicine, Machine learning (AI), Automated patient intake, Wearable devices integration, Telematics analysis & more.
"HiPaaS platform will allow Healthcare companies to quickly implement new ideas and industry trends," said Sandeep Deokule, CEO of DevCool. "We can get HiPaaS up and running in days with container-based deployment over cloud or on premise. HiPaaS has helped companies to reduce overall cost by 60% compared to other traditional approaches."
HiPaaS provides complete set of prebuilt healthcare EDI X12 data integration libraries built on the Dell Boomi platform which help you to bootstrap implementation of EDI transactions like claims, eligibility, enrollments, payments, provider directory, and HIPAA validations. There are pre-built connectors to systems like Facets, QNXT, Epic, AdvancedMD and various EHR systems. With HiPaaS it is easy to integrate any healthcare systems through REST APIs. HiPaaS simplifies EDI functionality by exposing it via JSON. HiPaaS also has pre-defined connection definitions to major insurance companies, Medicare HETS/CMS, Medicaid, and State exchanges. We also have added support for HL7 FHIR making it easy to integrate patient data. The other added value of HiPaaS is audit and compliance as it stores and manages each transaction.
John Reeves, Healthcare Solutions Evangelist at Dell Boomi says, "DevCool has put together a novel approach to address this growing and real integration challenge. HiPaas microservices with its prebuilt process libraries for healthcare EDI and utilizing our HL7 features built on the Dell Boomi platform, underscores how partnership can bring leadership in supporting value based care. Now customers can migrate even faster to our iPaaS architecture and with significant savings."
Healthcare companies are spending lot of time and money to solve interoperability issues between internal apps, EHRs, and external data exchanges. Implementing new technologies are adding complexities to an organizations' integration nightmare by creating new islands of data. HiPaaS APIs make it easy to store, exchange and collaborate healthcare data across applications and speed up innovation.
"The Healthcare market is going through some profound changes and both payers and providers are having to transform themselves and become more cost effective and efficient. HiPaaS is an excellent platform that bridges the gap between new technologies and traditional monolithic healthcare applications." per Sean Manchanda, Managing Partner at Indus Advisors, a DevCool board advisor and investor.
About DevCool:
DevCool Inc, was founded in 2007 and is a trusted technology solutions provider and systems integrator to major healthcare payers and providers. DevCool Inc. launched first version of HiPaaS in Q1, 2016 to address interoperability and data analytics issues within the Healthcare industry. HiPaaS is trademark of DevCool Inc.
Contact:
For media inquiries, contact Dipa at info(at)devcool(dot)com
Follow us on LinkedIn: http://www.linkedin.com/company/devcool
Follow us on Twitter: http://twitter.com/DEVCOOLINC
Sandeep Deokule
CEO, DevCool Inc.
http://www.devcool.com
(408) 372-4313
sandeep(at)devcool(dot)com