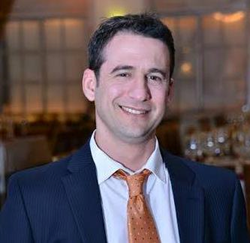 AUSTIN, Texas (PRWEB) March 08, 2018
Today's business owners face security threats from many diverse sources and sorting through the available options for addressing these threats can feel daunting. For March 2018, Texas Premier Locksmith offers all Austin businesses a free commercial security consultation.
Commercial Security Hardware
There is a seemingly endless list of commercial security hardware devices, but all can be categorized into three basic types. Most companies require items from all three categories to fully secure their data and equipment.

Door Hardware: Door hardware items include door closers that prevent accidentally leaving a door standing open, as well as ADA-approved panic bars that ensure critical exits open quickly during an emergency. Depending on the nature of a particular business, both may be necessary for safety.
Door Locks: Commercial door locks come in a wide array of styles and types. Interchangeable core locks are highly desirable for companies that experience frequent employee turnover, as they are easy to re-key. However, many companies also employ high-tech options such as ID scanners or keypads.
Locking Items: Businesses are legally liable for protecting their employees' and customers' personal information, credit card data, and other sensitive information. Locking safes, filing cabinets, and desk drawers can boost information security, especially when large numbers of employees and customers are regularly coming and going.
Locksmith Services
Even the best commercial security system is not impervious to emergencies. An employee might forget her keys, a lock could break, or someone might leave with an ID badge. When these problems occur, it is vital to have an existing relationship with a skilled and trustworthy locksmith. All businesses should build a relationship with a locksmith who can complete repairs on a variety of locks in a timely manner.
Austin business owners who wish to take advantage of the free commercial security consultation should call (512) 893-5811 and mention this offer.
About Texas Premier Locksmith
Texas Premier Locksmith has established a strong reputation as one of the top-rated Austin locksmiths. For immediate assistance, call the Texas Premier Locksmith Austin location at (512) 893-5811. For more information, visit the storefront at 600 W 28th St #105, Austin, TX 78705 or visit the website at http://www.txpremierlocksmith.com/.