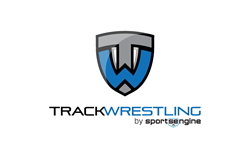 "We are excited to be able to bring additional coverage and to showcase the sport for all of the state's participants and fans."
MINNEAPOLIS (PRWEB) March 05, 2018
Trackwrestling, a SportsEngine, Inc. company, has signed a formal agreement with Minnesota/USA Wrestling, the USAW state affiliate, to be the exclusive technology provider at Minnesota hosted USAW events for the next three years. The partnership aims to benefit and promote the sport through event management, registration, and video services for clubs and events.
Trackwrestling, acquired by SportsEngine in 2016, has evolved into a customizable, comprehensive solution for the wrestling world, offering tools for weight management, team management, event management, rankings, athlete profiles, and more.
"Minnesota/USA Wrestling and Trackwrestling have worked well together for many years behind the scenes to lead and promote wrestling as best we can, especially on the technology front," said David Peterson, Marketing Director, MN/USA Wrestling. "I am very pleased to formalize our further involvement to benefit wrestling in Minnesota."
"Minnesota has always had a great tradition of wrestling," said Justin Tritz, General Manager, Trackwrestling. "We are excited to be able to bring additional coverage and to showcase the sport for all of the state's participants and fans."
The partnership will kick off with the MN/USAW Kids State Folkstyle Tournament March 9th, 2018. To register or view coverage, please visit http://www.trackwrestling.com/.
# # #
About Minnesota/USA Wrestling
MN/USA Wrestling is the designated state affiliate organization for USA Wrestling, the Governing Body for the Sport of Wrestling in the United States. As such, is its responsible for promoting, governing and developing amateur wrestling programs in the State of Minnesota. Simply, MN/USA Wrestling is the central organization that coordinates amateur wrestling programs in Minnesota and works to create interest and participation in these programs.
About Trackwrestling
Trackwrestling is part of SportsEngine, Inc., an NBC Sports Group company, and offers a variety of services for complete sports life management, including live streaming and archived video services at http://www.Trackwrestling.com. Trackwrestling is the official event management system for the National Wrestling Coaches Association and is used to manage more than 8,500 wrestling events each year. Additionally, Trackwrestling's services are used as the official scoring systems for more than 35 state high school tournaments, the NCAA Divisions I, II and III Championships and is the official streaming partner of the United World Wrestling.