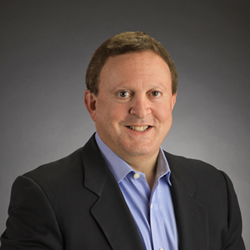 Diamond noted that the panel explored "investment strategies that generate a significant financial return while also providing a positive social impact."
CHICAGO (PRWEB) March 05, 2018
Financial Poise is pleased to announce that Faculty Member, Ron Diamond, Chairman & Chief Executive Officer of Diamond Wealth Strategies, moderated a panel on "Sustainable Philanthropy" at the 2017 Alliance Fall Forum on October 19th, 2017.
The 2017 Alliance Fall Forum took place on October 17-19, 2017. The invitation-only event included deal sourcing opportunities and panel discussions, as well as keynote speakers speaking on current trends and their future implications to the family office. Diamond noted that the panel explored "investment strategies that generate a significant financial return while also providing a positive social impact."
About Diamond Wealth Strategies
Diamond Wealth Strategies is a boutique financial services firm that offers a comprehensive suite of advisory services catering to the unique needs of family offices, ultra high net worth individuals, and business owners. Diamond represents 85 family offices ranging in size from $250 million to $15 billion. For more on Diamond Wealth Strategies, please visit their website.
About Financial Poise™
Financial Poise™ has one mission: to provide reliable and plain English business, financial, and legal intelligence and continuing education to investors, private business owners and executives, and their respective trusted advisors. All Financial Poise™ Faculty content is created by proven experts in their respective fields. Our editorial staff then works with our Faculty to make sure that all content is easily understandable and digestible. Financial Poise™ is a meritocracy; nobody can "buy" her way onto the Financial Poise Faculty.™ Start learning today at https://www.financialpoise.com/