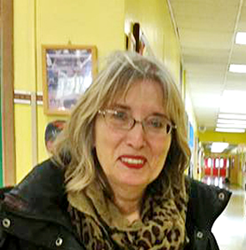 Healthy, anti-aging products, like The Face Wrap offers, improve quality of life
CLEARWATER, Fla. (PRWEB) March 06, 2018
The Face Wrap creates and sells non-surgical skin and body care solutions at their re-launched website https://www.thefacewrap.com. The Face Wrap's viewpoint is that there are many invasive treatments and surgical options for cosmetic improvement and not enough non-surgical options. The Face Wrap's goal is to provide safe, effective, and non-surgical choices.
"Healthy, anti-aging products like The Face Wrap offers improve quality of life," said Lori Jacoby of Number One On The List. "The Face Wrap is unique, fun, always natural and I am pleased to work with them."
ABOUT THE FACE WRAP: The Face Wrap uses plants and minerals with known and tested qualities. We use organic ingredients whenever possible. The Face Wrap's products are formulated with natural ingredients and without the use of chemicals, parabens, phthalates, mineral oil, petroleum and animal ingredients.
The Face Wrap follows Earth and animal friendly practices. The Face Wrap is committed to protect the planet and you. The Face Wrap does not endorse or commission anyone to do animal testing and The Face Wrap ensures that suppliers do the same. Testers should want and agree to be testers. The Face Wrap has a long list of friends and associates who jump at the opportunity to test The Face Wrap's natural products.
The Face Wrap
1130 Commodore Street
Clearwater, FL 33755
https://www.thefacewrap.com
info(at)thefacewrap(dot)com
Toll free: 866-FACEBRA
Tel: 727-447-6065
Fax: 727-441-2956
https://www.facebook.com/BeautyBeNatural/
https://www.pinterest.com/beautybenatural/
ABOUT NUMBER ONE ON THE LIST Number One On The List creates professional websites, optimized press releases with massive distribution for maximum SEO benefit, sound social media strategies, directory listings, optimized YouTube videos and other Internet marketing solutions. Number One On The List is a family owned business and celebrated 21 years of internet business on 11 February 2018.
Number One On The List's purpose is to improve search engine results, increase search engine ranking.
Lori Jacoby
Number One On The List
Douglaston, NY 11362
Tel: 917-338-9586
Fax: 917-210-0142
https://numberoneonthelist.com
https://www.facebook.com/NumberOneOnTheList
https://twitter.com/mrtomjacoby
https://www.linkedin.com/in/tomjacoby/
https://youtu.be/E8zvhmhln8I