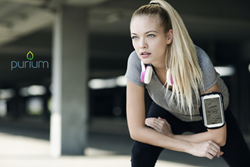 The Purium® affiliate program is already live and converting very high for affiliate partners. We are accepting affiliates now into the program!
(PRWEB) March 06, 2018
Purium® has opened an affiliate program with HPCManagement.co via Rakuten LinkShare and is now accepting applications from affiliate and influencer partners in the health and wellness sectors. The affiliate program is live and includes fresh media as well as a datafeed which can also be found in PopShops for affiliates who are interested in building storefronts with the Purium® datafeed. Affiliates can earn upwards of 20% per sale with a base commission of 5%. You can sign up in LinkShare here.
Affiliates earn the Following Commission
5% Base
10% Monthly Sales over $5K
15% Monthly Sales over $10K
20% Monthly Sales over $20K
Purium® is a superfood super store offering organic, gluten-free & non-GMO products. Pure + Premium® is labeled on all of our products because we are proud to uphold the highest standard of quality, from farming methods to manufacturing practices. The quality of life you lead is directly tied to the quality of the food you eat. Our master formulator has created dramatically effective programs to help transform lives through nutrition.
Purium® offers solutions for:

pain * anxiety * energy * cravings * sleep *
Weight loss & detox programs
World class vegan fitness supplements
Organic parasite cleanse
If you are an affiliate or influencer interested in working with Purium® feel free to sign up here. Once approved as a Purium® affiliate in the Rakuten Linkshare affiliate program you will have access to Purium® media, text links, video content to use for your marketing efforts. reach out to hpc@hpcmanagement.co with any questions