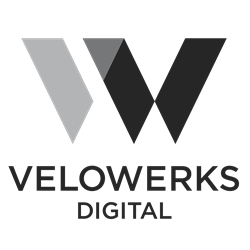 We chose Velowerks because they demonstrated knowledge of our industry and provided valuable insights on how we can deliver our brand story on line," said Andy Vutam, Sr. Director of Marketing at Suneva Medical
SAN FRANCISCO (PRWEB) March 14, 2018
VeloWerks Digital, a digital effectiveness agency, is delighted to announce its partnership with Suneva Medical as their lead digital marketing and technology agency. VeloWerks will be tasked to envision and lead Suneva in their desire to drive increased awareness and engagement across digital platforms.
The engagement will include redesigning the website as well as providing strategy, creative and technical solutions to launch new awareness campaigns, social media programs and innovative content strategies.
"VeloWerks is delighted to work alongside with such a great organization such as Suneva. To be chosen to be as digital partner to help lead them to their next chapter of success is a great honor." said Michael Lee, VeloWerks EVP/Co-Founder "Our team's deep experience in blending strategy, data/insights, creative and technology will help Suneva further establish themselves as leaders in a competitive space."
"We are excited to be working Velowerks to launch the new Bellafill brand to our digital channels. We chose Velowerks because they demonstrated knowledge of our industry and provided valuable insights on how we can deliver our brand story on line," said Andy Vutam, Sr. Director of Marketing at Suneva Medical, Inc.
While VeloWerks Digital is only 18 months in the making, the team is comprised of individuals with decades long accomplishments in both agency and client side, working across all industries. In its first full year, the team has already been awarded 8 Ava Digital 2018 awards, 2 platinum and 6 gold awards for their client work in 2017.
About VeloWerks Digital
VeloWerks is a digital effectiveness agency. We create engaging digital marketing experiences by skillfully combining a blend of rigorous strategy practices, extensive digital-marketing experience, powerful creative solutions, and unparalleled technology smarts. At our core, we believe in giving our clients maximum value by focusing on business results and delivering rational solutions to complex problems. Follow us on Facebook, Twitter, LinkedIn or visit VeloWerks.com.
About Suneva Medical
Suneva Medical partners with aesthetic providers to build practices by providing unique aesthetic products that deliver patient satisfaction and build customer loyalty. Suneva Medical was formed in April 2009 and is backed by HealthCare Royalty Partners, a global investment firm investing in promising healthcare companies. Following its inception, Suneva Medical acquired its first asset, Bellafill®. This long-lasting dermal filler was the foundation for Suneva Medical's subsequent growth of its strong and diverse product portfolio.