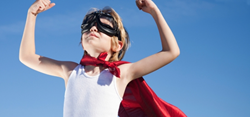 Helping in the fight for access to a standard of care
HUNTSVILLE, Ala. (PRWEB) March 08, 2018
"With almost half of the 30,000 patients with CF relying on the HealthWell Foundation Vitamins and Supplements Fund and to recognize the generosity of those who support this fund, we want to do more", offered Mike Walters.
Beginning today, patients enrolled in the HealthWell Foundation Vitamin and Supplement Grant who are prescribed any MVW Complete Formulation Multivitamin and MVW Complete Formulation PROBIOTIC and order through us directly, we will offer a new, lower, bundled price when the two products are shipped together. "It is our hope", added Walters, "that this will help patients better leverage their HealthWell grants so that vitamins, nutritional supplements and probiotic use can be supported through each grant".
The Company ships patients a 90-day supply and invoices the HealthWell Foundation directly. To support adherence, around day 75 and about two weeks before the patient is due to run out, a text is sent to the patient to see if they are ready for their next shipment.
To receive product information about the MVW Complete Formulation PROBIOTIC or any of the MVW Complete Formulation Multivitamin products, or coverage under the HealthWell Foundation vitamins and supplement fund, please contact Mike Walters at mike@mvwnutritionals.com.
About MVW Nutritionals
MVW Nutritionals is a privately held company, with the mission of providing leading edge nutritional supplements and vitamins for persons who have cystic fibrosis and other gastrointestinal disorders. Our goal is to deliver exceptional product profiles, coupled with outstanding service. Today, we are pleased to offer more vitamin choices - chewable flavors, vitamin D options to support Step Increases and liquid dosing options - than any other company. To learn more about the MVW Nutritionals, please visit our website at http://www.mvwnutritionals.com