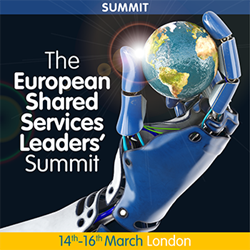 LONDON (PRWEB UK) 8 March 2018
Dan French, Founder and CEO of Consider Solutions has been invited to speak at SharedServicesLink European Shared Services Leaders Summit 2018, 14th-16th March in London.
Dan's session, entitled 'Automation Makes Bad Worse Faster? - The Role of AI in Shared Services', will discuss RPA and Machine Learning in the Shared Services world. Machine learning has had a lot of publicity in the past 12-18 months and the hype isn't waning. So, what is it good for and when should companies exploit it? These questions will be answered and Dan will also address the challenge of 'roboticizing' the right things. This session will explore the capabilities that meet the needs of the GPO, and show some exciting results and case studies of what the future may hold for Shared Services and RPA & AI.
For more information on Dan's session and the Summit as a whole, please click here