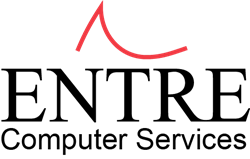 ROCHESTER, N.Y. (PRWEB) March 08, 2018
Effective immediately, we are pleased to announce that Entre Computer Services Inc., Rochester, New York's largest provider of IT Services, and John Crowley, owner of Biznetix, a successful hosting and web design company, have agreed to terms that will allow Biznetix customers to take advantage of Entre services. John Crowley is also named VP of Application Development for Entre Computer Services Inc.
"While at Biznetix, we have always been laser focused on Web and Application Development," said Crowley. "I'm excited that now, with Entre, we have the additional resources, teams and expertise to provide more of the IT services our customers have been asking from us and still maintain the quality service our customers expect."
Andre Godfrey, president of Entre, added, "Entre recognizes and respects the importance Biznetix has placed on each of their customers and we are dedicated to maintaining and increasing the quality of innovation, support, and service that those customers have come to expect. Together we see opportunities through an expanded set of solutions, programs and services."
Entre's deep expertise in implementation services, security, helpdesk, and hardware and network services will be a strong value-add to businesses in the Western New York market looking for a trusted local partner for IT solutions and support, application development as well as a myriad of web services.
Learn more about Entre Computer Services
About Entre Computer Services™
For further information, please contact Jordyn Woods – Marketing at jwoods@entrecs.com 585-760-1010 or go to http://www.entrecs.com
Entre Computer Services has provided wide-ranging technology services since 1984. Utilizing our core services, we provide business solutions which include information systems consulting and project management, network and server engineering, outsourced end-user support, supplemental IT staffing/recruiting services, hardware and software sales, and installations/implementations.