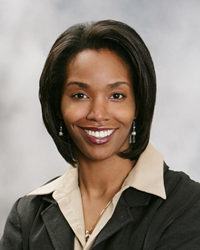 "HEFG and ProStart trains future leaders in the restaurant industry," said Nesha Mason, HEFG executive director.
ATLANTA (PRWEB) March 09, 2018
The Hospitality Foundation of Georgia (HEFG) held its annual ProStart State Championship on Friday, March 2 at the Art Institute of Atlanta. High school students from across Georgia competed to be named state champs in the category of Culinary Arts or Management and represent Georgia at the national competition in Providence, R.I, on April 27-29.
The winning culinary team was from Meadowcreek High School in Norcross, Ga. Student winners included Wayne Miles, Carlos Barboza, Jorge Narvaez, Jose Martinez and Arturo Perez. Winners in the Culinary Management category are from Westover High School in Albany, Ga., and include Olaysha Hicks, Nykeria Williams, and Kamron Ponder.
The HEFG State Championships attracts high school juniors and seniors from schools throughout the state to compete in either category. Participating in ProStart prepares students for real world scenarios in the restaurant industry and leads to post-high school culinary careers. Every student who competed received valuable feedback from industry leaders and the winners earned thousands of dollars in scholarships to further their careers.
"We are so proud of all the students for their hard work and the talent they displayed during the competition," said Nesha Mason, HEFG executive director. "The winning teams will represent the state of Georgia well at the national competition and we look forward to them bringing home national honors."
The culinary student teams had one hour to butcher a chicken, demonstrate five precision knife cuts and then create a three-course fine dining meal. The management teams partnered with big brands such as Chick-fil-A and Waffle House to develop menu items representative of the brand. Students had to cost the menu to be mass produced; demonstrate how it aligns with current menu offerings; and develop a marketing strategy to introduce the item to the public.
All winners include:
1st Place Culinary – Meadowcreek High School, Norcross, Ga.
Wayne Miles
Carlos Barboza
Jorge Narvaez
Jose Martinez
Arturo Perez
Educator: Chef Simone Byron, 2018 ProStart Teacher of the Year
2nd Place Culinary – Westover High School, Albany, Ga.
Marhee Smith
Katelyn Bradley
Chaniyah Nelson
Daniel Roberts
Tymije Brown
Educator: Chef Robert Schley
3rd Place Culinary – Marietta High School, Marietta, Ga.
Bryan Uraje Ramirez
Michael Duncan
Marcos Rios
Judith Borraz Martinez
Brock Herrero
Educator: Dr. Chef Ginger Pratt
1st Place Management – Westover High School Albany, Ga.
Olaysha Hicks
Nykeria Williams
Kamron Ponder
Educator: Chef Robert Schley 2017 Prostart Educator of the Year
2nd Place Management – Marietta High School, Marietta, Ga.
Jayla Moor
David Rubury
Educator: Dr. Chef Ginger Pratt
3rd Place Management – Sandy Creek High School, Sandy Creek, Ga.
Maya Shropshire
Alexis Williams
Educator Chef Margaret June
About:
The Hospitality Education Foundation is committed to connecting hospitality pathway students to career information and opportunities. Our goal is to support educators in providing students with the mentoring, career counseling, and exposure they need to map and pursue their own career path. HEFG accomplishes that goal by offering educators training and resources as well as student opportunities to interact with all facets of the hospitality industry. If you would like more information about this topic, please visit http://www.hefg.org.