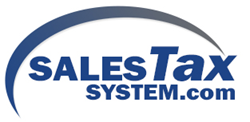 Sales Tax System, a sponsor at the Prosper Show Event, March 12-14 in Las Vegas, will support foreign sellers with services from U.S. entity formation, U.S. address, banking, and sales tax permit services for complete sales tax support.
LAS VEGAS (PRWEB) March 10, 2018
Sales Tax System is gearing up to help over a thousand established Amazon sellers get into compliance with sales tax at the upcoming Prosper Show in Las Vegas, March 12-14th.
Amazon.com FBA sellers are required to collect and remit sales tax for their own sales. Amazon is only responsible for collecting and remitting sales tax on their own products, except in the states of Washington and Pennsylvania (beginning April 1st) where third-party sellers are still required to get registered for sales tax and report. This leaves 23 other states where FBA sellers have a huge responsibility for complete sales tax compliance.
Established Amazon sellers from around the world will travel to the event to learn how to expand their business by selling more products on Amazon. Foreign sellers do realize that, when selling on Amazon.com, our sales tax system is like no other country. In other countries, sales tax or the equivalent is handled at the country vs state level in the U.S. Sales Tax System has a booth at the event as a sponsor to help direct foreign sellers with all the components for complete sales tax compliance. Those components include determining if a foreign entity should be used or a U.S. entity, U.S. address service, applying for permits (steps without a SSN), U.S. banking to help simplify remitting sales tax and much more. There are several great software companies that help remit sales tax, but the first step for compliance is with Sales Tax System.
"We are thrilled to be sponsor at the 2018 Prosper Show in Las Vegas. The event draws the top Amazon sellers from around the world who are serious about building a strong brand in the U.S. Sales tax compliance is a serious concern and we will be there to help guide those foreign sellers to complete compliance. Compliance is beyond sales tax and includes state tax returns and foreign qualification requirements in several states for foreign sellers (and U.S. sellers). "Sales tax compliance for foreign sellers is like playing chess; there is a better sequence of moves to win the game, otherwise you will end up with a financial nightmare," said Scott Letourneau, founder of Sales Tax System.
One major issue for foreign sellers is the time frame to apply for sales tax permits without a SSN. There are some states where applying online is possible, but several require a sales tax application to be mailed, and it may take 1-2 months to receive the permit; in the meantime, the clock is ticking on the amount of sales tax a foreign seller will own which will be paid out of their own pocket. In the absence of a U.S. bank account, the foreign seller will pay much higher monthly fees to firms to remit sales tax. Sales Tax System is partnered with top tax attorneys and other professionals when it comes to annual compliance both with the IRS and states. Top Amazon sellers attending the Prosper Show will love the clarity they will receive when working with Sales Tax System, so they can get back and focus on building their Amazon business, not drowning in the complexities of sales tax compliance as a foreign seller. Sales Tax System has also helped hundreds of U.S. Amazon sellers who don't have the time for sales tax registration in all the states and want it completed efficiently and correctly.
"At this event, attendees will not only get access to the most current information for complete compliance as a foreign seller, but also have special one-on-one access with my team and I to solve your challenges and share our best solutions for you to build your U.S. Amazon brand with confidence," said Letourneau.
To learn more about Sales Tax System and to obtain our free report, "7 Costly Amazon FBA Sales Tax Mistakes Most E-Commerce Business Make," visit http://salestaxsystem.com