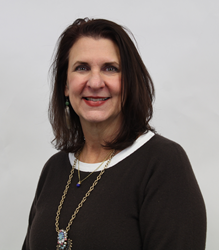 I'm thankful that I was able to step in to help my dad and now I'm looking forward to helping other families through their own transitions. - Laura Bruce
TAMPA, Fla. (PRWEB) March 08, 2018
When Laura Bruce lost her mother to complications from Pulmonary Fibrosis in the summer of 2017, her family came face-to-face with the challenges of downsizing her father from a 4,200-square foot house to an 823-square foot apartment. Now she's looking forward to helping other families in similar situations with her new small business, Caring Transitions of Tampa.
Caring Transitions' specially trained team can handle organizing, packing, de-cluttering, moving, resettling, in-person and online estate sales, liquidations, and preparing homes for market. Caring Transitions specializes in managing senior relocations, but the services are also perfect for busy families and individuals in need of assistance. Caring Transitions of Tampa serves all of Tampa.
"When Mom got her diagnosis, she started encouraging Dad to downsize into an independent living community. After she died, he found a place and we started the process of downsizing and getting the house ready for market. The amount of time, effort and energy – not to mention the emotional drain – involved in the process was huge," Laura said. "We decided to work with Caring Transitions of First Coast and, after Dad and my brother met with the local owners, both encouraged me to look into opening my own franchise. They were right! This is a perfect fit for me. I love what we do at Caring Transitions and I'm excited to help seniors and families in my community."
Caring Transitions' services are perfect for seniors moving in with family or into a safer living situation as well as for busy families and friends clearing out the home of a loved one who has passed. All of Caring Transitions' services are customizable, so clients pay only for the services they need – whether that means managing the entire move and estate-clearing or just getting someone resettled into their new home.
Laura has more than 20 years of experience in pharmaceutical sales. For the last three years, she sold technological solutions in the healthcare industry. When she was downsized, she assumed she'd look for another job in the healthcare field – but life had other plans.
"I started to network and reach out to recruiters and then, over the summer, my mom got her diagnosis. She died in October. The week she passed, I had just flown home from an interview on Tuesday, she went into hospice on Wednesday and died four days later. If I had just started a new job or I'd moved, I wouldn't have been there for her and Dad," Laura said. "Then, after my mom passed, I was able to help my dad which was only possible because I was in the middle of my own transition. It's hard for me to imagine an elderly individual having a positive experience trying to do everything on their own, either without the help of family or without Caring Transitions."
"I'm thankful that I was able to step in to help my dad and now I'm looking forward to helping other families through their own transitions," she added.
Caring Transitions of Tampa is bonded, insured and their W2 employees have been background checked. For additional information, call (813) 235-0685, email LBruce(at)CaringTransitions(dot)com or visit http://www.CaringTransitionsTampa.com.
About Caring Transitions
Caring Transitions, founded in 2006, is the first national franchising concept specializing in senior relocation and transition services. With more than 200 locations throughout the United States all owned and operated by Certified Relocation and Transition Specialists, Caring Transitions provides clients with supportive moves, auctions, rightsizing and transitions. This includes expert advice plus a well-executed transition plan beginning with the initial sorting of personal belongings through packing, shipping and selling of items to the final clearing and cleaning of the property. For more information, visit http://www.caringtransitions.com or visit us on Facebook.