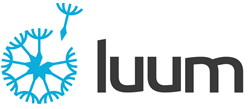 The magic of Luum is our ability to tackle pervasive urban densification pain points: livability, quality of life, CO2 emissions, and congestion, through a service that employers and employees alike get great value from on an ongoing basis," Sohier Hall CEO
Seattle WA (PRWEB) March 08, 2018
Luum, provider of the world's most integrated enterprise-grade commute solution software platform, has been selected by the Puget Sound Business Journal as a 2018 Innovation Award Winner for the Transportation category. The Innovation Awards recognizes companies that make extraordinary advances in their fields and challenge the norms. To learn more about Luum and why it was chosen visit http://bizj.us/1pif86.
"We are honored to have been chosen as a winner in the Puget Sound Business Journal Innovation Awards which furthers our goal to transform commuting across America," said Sohier Hall, CEO of Luum. "The magic of Luum is our ability to tackle pervasive urban densification pain points: livability, quality of life, CO2 emissions, and congestion, through a service that employers and employees alike get great value from on an ongoing basis."
The Innovation Awards seek out companies changing the way they do business through creative approaches to problem-solving and the development of technological advances. In the case of Luum, it's tapping into the economic motives and powerful influence of employers to motivate behavior change. It's taking a pervasive problem of the commons – urban congestion, and carbon emissions – and applying technology that lets 10's of thousands in a community take action and see the impact they are part of and creating change.
"A big part of what we do is show what's possible, and bring that spark to an already highly motivated group of stakeholders. We are one part of this grand experiment on shifting mindsets, business models and experiences to bring about behavior change. Through Luum's platform technology and data services, we have given our customers the ability to understand their employee commute habits. With this knowledge we combine a range of carrot and stick incentives and alternative ways to travel that changes behavior and gives a better experience," added Sohier.
Luum is a must-have for its world-class employer customers. They share in common: a vibrant growth outlook, a desire to foster an innovation culture, competing for talent, reliance on data-driven decision making, high real estate utilization including parking, and a wellness & sustainability community-centric ethos.
Luum has been improving the overall commute experience for employees of many Fortune 1000 companies since 2012 by using effective incentives that engage and reward employees. For more information visit http://www.luum.com.
ABOUT LUUM
Luum is a SaaS-based transportation tech company that helps employers engage with employees to optimize their daily commute. Those working in and around large or growing cities understand well how traffic congestion, parking hassles, and gaps in intermodal solutions create costs and frustration for employers and employees alike. Through Luum, employers deliver a comprehensive and personalized commute benefit to employees, understand employee commute activity and preferences make a range of alternative commute modes available, and motivate behavior change. In addition, Luum reinforces a culture of wellness and community health via active transportation and lower greenhouse gas emissions. Luum was founded in Seattle and following its success with employers in the region, is moving to cities and businesses across the US. http://www.luum.com