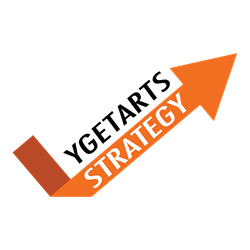 It just felt like something was wrong...
BURBANK, Calif. (PRWEB) March 08, 2018
Finding a job - even in a strong economy - can be a brutal ordeal for applicants. But are corporate Human Resources departments making the process worse for everybody involved?
Ygetarts.com, a business consulting firm, is conducting a global survey of both businesses and people who have applied for jobs, to determine whether HR is broken.
It's an essential question to businesses of all sizes: Talent is the most important element and biggest expense of any business. When HR is working properly, businesses thrive. If HR is broken, businesses are missing vitally important opportunities.
Roger Wilkerson, the Chief Idea Officer at Ygetarts, said the preliminary numbers look grim, with 60.3 percent of respondents saying HR is definitely broken, 25.6 percent saying HR may be broken, and only 14 percent saying HR is not broken.
"I got the idea for the survey when I witnessed someone who is highly qualified, with an excellent recommendation get way too many delays in the hiring process," Wilkerson said. "It just felt like something was wrong with the system beyond normal biases."
Ygetarts has reached out to HR departments at 30 Dow Jones Industrial Average companies, and is receiving responses. 3M, widely recognized for its innovative HR practices, has offered the best communication to date, Wilkerson, who holds an MBA/Finance, said.
The survey aims to determine how applicants can increase their chances of landing a job, changes HR could implement to improve communication with those who don't get the job, and humanizing the overall process. When completed, Ygetarts will release the findings, along with suggestions to improve the process.
Ygetarts - "Strategy" spelled backward - is a bespoke firm focused on consulting, analysis, training, and strategy. Wilkerson's career has taken him from comedy to consulting. His first business, in 1984, was writing comedy for radio stations across the country. In the early days of email, he realized he could quickly distribute material to multiple audiences. That led him to producing the highly rated WMMR radio program in Philadelphia.
"I was a remotely working millennial in the last millennium," he said. "I've always had a passion for the creative and math sides of business."
He's also one of the few people in the world with both MBA/Finance and Comedy Writer on his CV.
Ygetarts works with clients all over the world, including the United States, Canada, Australia, and many others. The firm helps companies to improve their value by identifying ways both to increase revenues for their clients, and to reduce cost through increasing worker effectiveness over reductions - which is why Wilkerson has a particular interest in HR and recruitment practices. Working with different cultural dynamics is another Ygetarts strength.
The Ygetarts website offers many tips and tools for entrepreneurs that are exploring growing or expanding their business. Wilkerson is also highly active on LinkedIn. He currently hosts a short video series called "What Would Yoda Do" and, has done two other series called "Business Cliché Assassin" and "So You Hate Sales."
To participate in the HR survey, or download Ygetarts' previous survey, examining whether women make better entrepreneurs than men, visit the firm's website, http://www.ygetarts.com. The survey closes March 28.