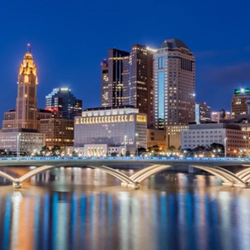 Given the frenetic pace of change in today's business climate, along with ever-shifting customer demands, LPD practices are needed now more than ever
INDIANAPOLIS (PRWEB) March 13, 2018
Lean Product and Process Development Exchange, Inc. and Lean Frontiers, Inc. today announced a formal partnership. The two organizations will collaborate first on LPPDE North America 2018, a learning and networking conference for companies engaged in lean product development (LPD) initiatives. The Conference is being held October 1-4, 2018 in Columbus, Ohio. Conference details and agenda can be found here: http://bit.ly/lppdena18.
LPPDE Board Chairman, Peter Palmér, explained the partnership, "LPPDE has a long history for developing leading-edge content for product and process developers. Our aim is for LPPDE to focus more energy on developing deeper, broader, and more diverse content offerings and let Lean Frontiers contribute their expertise in organizing great conferences."
Dwayne Butcher, Lean Frontiers Principal, added, "Given the frenetic pace of change in today's business climate, along with ever-shifting customer demands, LPD practices are needed now more than ever. With LPPDE's expertise and connections, combined with our track record of organizing executive-level events for the lean community, I have no doubt we'll move LPD further into the mainstream."
Norbert Majerus, former Lean Champion of Innovation at The Goodyear Tire & Rubber Company, serves as Conference Chair of LPPDE North America 2018. Majerus describes this year's event, "We're excited about the location of this year's conference. We're able to tap into the expertise found at Ohio State University and the many companies in and around Ohio (Honda, Goodyear, Nationwide, Steris, among other) who are pushing the LPD envelope. It will make for great presentations, company tours, and networking."
Keynoting LPPDE North America 2018 are Billy Taylor and Michael Walton. Taylor is Director of Commercial, Off Highway, and Support Manufacturing North America for The Goodyear Tire & Rubber Company. Walton is Director of Industry Solutions (Discrete Manufacturing) at Microsoft.
The 4-day event offers optional pre-conference workshops, 2-days of presentations in the main conference, followed by a day of optional company tours and workshops.
Learn more about LPPDE, Inc.: https://www.lppde.org
Learn More About Lean Frontiers, Inc.: http://www.leanfrontiers.com