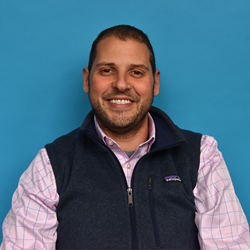 It's been a long courtship and our leadership team is very pleased to welcome Guy to the company.
PHILADELPHIA (PRWEB) March 13, 2018
WebLinc, the retail software company behind the Workarea commerce platform and Orderbot operations management system, is pleased to announce that Guy E. Abramovitz has joined the company as its Chief Financial Officer.
"We're thrilled to hire Guy and have his leadership as we push into our next stage of growth," said Kylie Hill, WebLinc Chief Operating Officer. "His financial acumen, communication skills and operational experience are essential to amplify our positive momentum. It's been a long courtship and our leadership team is very pleased to welcome Guy to the company."
Abramovitz brings to WebLinc more than 20 years of financial and business leadership experience in the greater Philadelphia region. He will oversee all aspects of the finance and accounting department as well as investor relations. Additionally, his role includes seeking out strategic ways to further implement operational efficiencies and growth in WebLinc's products business.
"After meeting several members of the management team years ago, I knew that WebLinc was a company I wanted to work for," said Abramovitz. "Over the years, I have made it a point of maintaining a relationship with the growing team, and through those conversations we mutually concluded that now was a good time to join forces. Not only does WebLinc have first-class ecommerce products, but we have great people across multiple disciplines that I am really excited to work with and learn from."
Previously, Abramovitz served as Vice President of Finance and Accounting at Veterinary Practice Partners, a private equity-backed company, where he helped the business grow from seven hospitals to thirty-five in less than three years. Revenue also increased from $11.4 million to a run rate of approximately $70 million.
About WebLinc
WebLinc develops modern, digital commerce technologies for growing ecommerce-focused teams. The founder-led company is based in Philadelphia with satellite offices in New York, Los Angeles, Vancouver and Toronto. WebLinc's cloud products, Workarea and Orderbot, power commerce sites for dynamic, high-growth brands and retailers including Sanrio, Lonely Planet, The Bouqs, Urban Outfitters, Inc.'s brands Terrain and BHLDN, U.S. Polo Assn., Do it Best Corp., Woodcraft, Rachel Roy, and others. To learn more, visit http://www.weblinc.com.