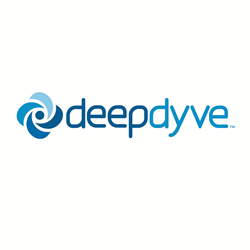 Making content available at an affordable price point provides end users with a copyright-compliant alternative to piracy.
REDWOOD CITY, Calif. and OXFORD, United Kingdom (PRWEB) March 12, 2018
DeepDyve and Oxford University Press today announced that Oxford University Press (OUP) has agreed to make over 400 journals available via DeepDyve's innovative scholarly journal rental platform. The collaboration follows a successful pilot program dating back to 2012 whereby OUP made a subset of its titles available via DeepDyve.
"We're pleased to continue to offer journal articles through a rental model," said Casper Grathwohl, Director of Global Business Development at Oxford University Press. "Making content available at an affordable price point provides end users with a copyright-compliant alternative to piracy."
DeepDyve - which markets its service to researchers unaffiliated with an academic library - offers its users affordable, flexible access to the most sought-after, peer-reviewed content currently available. The addition of OUP's considerable collection further cements DeepDyve's position as the leading online rental service for scholarly content.
"OUP shares our commitment to explore new and innovative ways to reach customers on their terms," said William Park, DeepDyve's CEO. "We are pleased that our successful pilot paved the way for a more permanent arrangement whereby OUP can find new customers via the DeepDyve platform."
To learn more about DeepDyve and to sign up for a free, two-week trial, please visit https://www.deepdyve.com. For more information about Oxford University Press, please visit http://global.oup.com.
About DeepDyve
DeepDyve is the largest online rental service for scientific and scholarly research. The company is headquartered in Silicon Valley and has partnerships with the world's leading academic publishers, including Springer Nature, Reed Elsevier, Wiley-Blackwell, Oxford University Press and many more. Learn more by visiting us at http://www.deepdyve.com, and follow us on Twitter (@deepdyve) and Facebook (http://facebook.com/deepdyve).
About Oxford University Press
Oxford University Press is a department of the University of Oxford. It furthers the University's objective of excellence in research, scholarship, and education by publishing worldwide. OUP is the world's largest university press, with a wide global reach. It currently publishes more than 6,000 new publications a year, has a presence in around fifty countries, and employs more than 5,000 people worldwide. It has become familiar to millions through a diverse publishing program that includes scholarly works in all academic disciplines, bibles, music, school and college textbooks, children's books, materials for teaching English as a foreign language, business books, dictionaries and reference books, and academic journals.