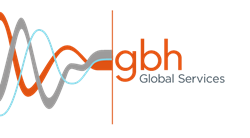 With Logitech as a partner, GBH Global Services can seamlessly connect cloud video conferencing and monitoring solutions to enhance usability and quality of experience for customers.
LOS ANGELES (PRWEB) March 13, 2018
GBH Global Services (GBH), a leading provider of advanced, enterprise-class video collaboration solutions, today announced an agreement with Logitech. As part of the agreement, Logitech Video Collaboration solutions will be used to strengthen GBH's UC&C portfolio and ensure customers a video solution that integrates with existing workflow tools to assure a fast return on investment and provide users with hassle-free video conferencing.
"Cloud applications are expanding collaboration," said Jose De La Paz, chief operating officer, GBH Global Services. "With Logitech as a partner, we can seamlessly connect our cloud video conferencing and monitoring solutions to enhance usability and quality of experience for our customers."
In addition to selling Logitech video solutions, GBH expects to integrate Logitech video collaboration tools with GBH's patented video conferencing monitoring solutions, Visibility. Visibility offers insights that improve the user experience and adoption of video conferencing solutions.
"We're delighted to be part of the GBH video conferencing offering" said Joan Vandermate, head of marketing Logitech Video Collaboration. "With the proliferation of various cloud-based collaboration platforms, we believe Logitech is a perfect fit since our webcams and conference cams are vendor-agnostic."
Today's workplace extends beyond the office building to include remote workers, road warriors, partners, and customers. In addition, the open workplace is a growing productivity trend with business's today. Logitech's portfolio of easy-to–use, plug-and-play solutions, combined with GBH's services and industry expertise, make video conferencing easy and affordable for every work space and every worker. Learn more about GBH and Logitech at http://www.gbh.com/logitech
About GBH Global Services
GBH Global Services believes in the power of seamless collaboration to help businesses thrive. Fully committed to client success and with a relentless drive to innovate, GBH provides streamlined user experiences. The company taps its unique perspective on unified communication and collaboration solutions, a cloud-based product portfolio and patented intellectual property to advance its customers' vision. To learn more about GBH, visit http://www.gbh.com.